We took advantage of last opportunity to have a short family vacation. During our more than 7 years in Calgary we have never visited Jasper. What a place!
I was targeting Spirit Island as my ultimate photo destination for this trip. Parks Canada prohibits any gasoline or diesel powered boats on the lake except few official cruiser boats. Canoeing is one of the few limited options to get to the island. Some "experts" were estimating couple of hours of travel. Who knew it would take 4 hours of paddling one way to get there!
Finally by 7 pm we made it to the island. The place has its name for a reason. I spent an hour shooting it from every possible angle and at every exposure I thought would reflect the beauty of it. Still bunch of material to go through and this is the first one I processed.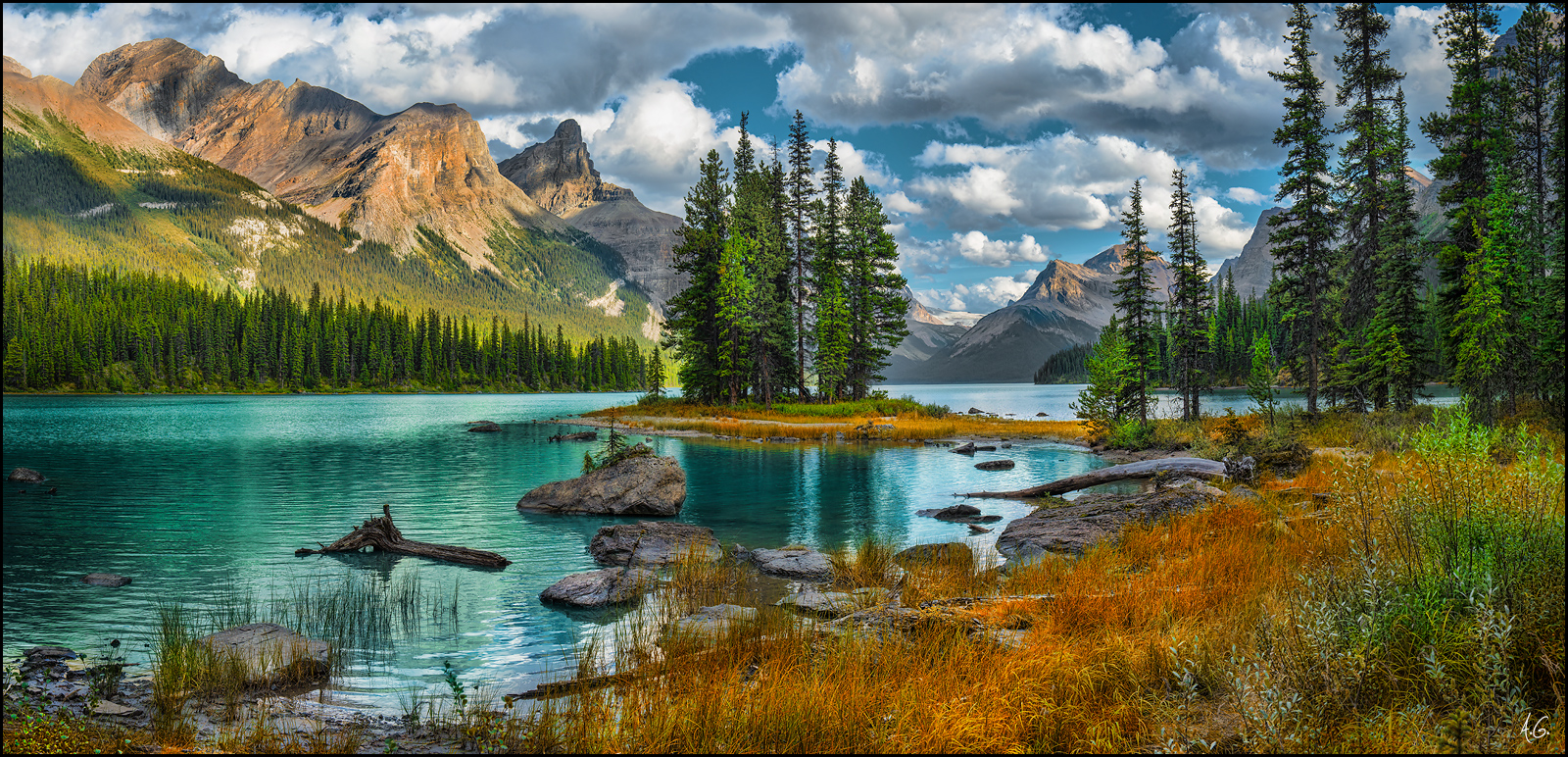 Coming back we caught the most beautiful light over the lake. Tim – our captain enjoying little CBC podcast on the back of the boat.
On the way back. Tired but happy!
Lake at the bottom of Angel Glacier.