Peter Lik Style – New Take on Photography
To this day pretty much every photographer in the world must have heard of Peter Lik. And not just photographers. Millions of vacationers in major coastal American cities must рфму seeт attractive vibrant pictures displayed in modern luxury-appointed galleries. In this article, I will attempt to dissect the Peter Lik Style and touch on some technical aspects of what made it so unique.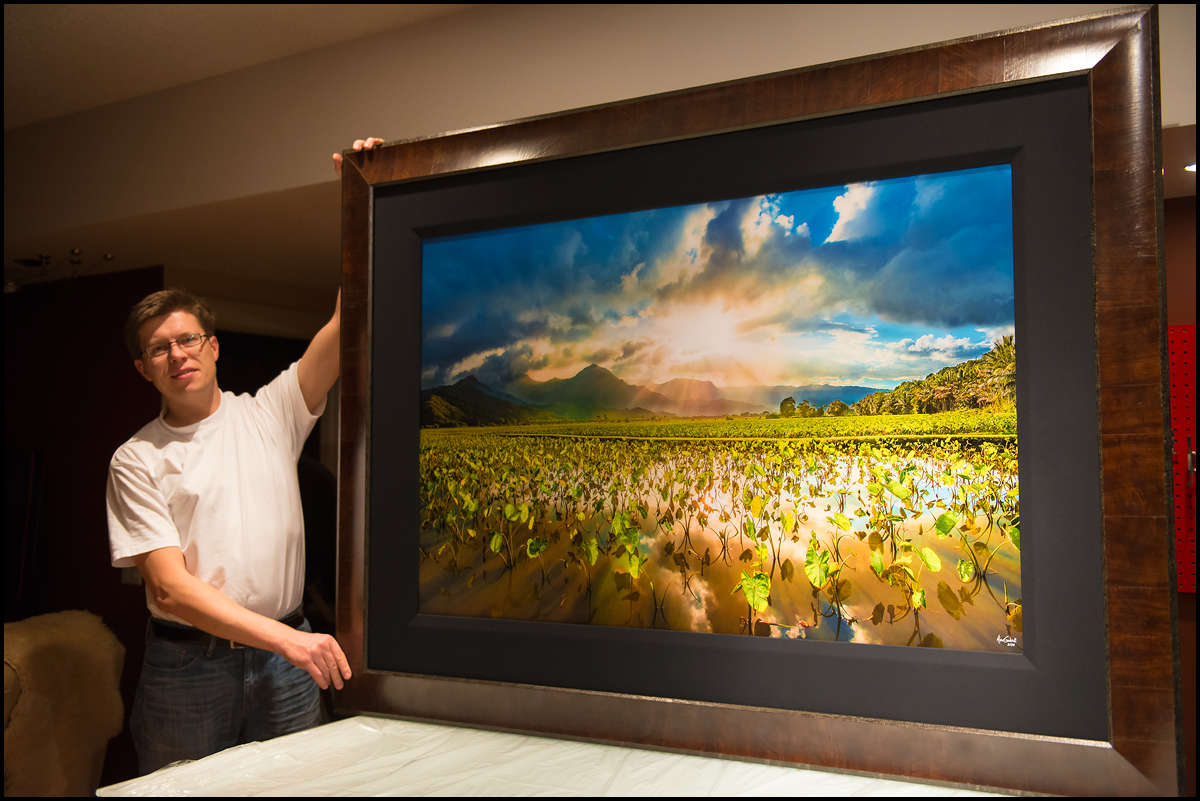 Fine art photograph – Enchanted Valley. Limited edition of 50 by Alexander Gubski
Peter Lik at this moment is the most successful fine art photographer if you measure success in sales. Peter sold close to half a billion-dollar worth of prints through his 15 art galleries scattered throughout major tourist locations of the USA. Most of Peter Lik's titles are sold as limited edition prints that are made in series of 995 copies and often some quantity, about 45, of the same under the "Artist Proof". As the edition sells out the price for the prints comes up creating a sense of scarcity and urgency to pull the trigger on the purchase among the visitors of his galleries.
Where is Peter Lik From
Let's briefly go back in time and see the moment Peter Lik took his first shot. Peter Lik is originally from Australia. Lik was born in Melbourne to Czech parents who moved to Australia after World War II. The story tells that Peter took his first step in photography around the age of 8 after his parents gave him a Kodak Brownie box camera just like the one below for his birthday.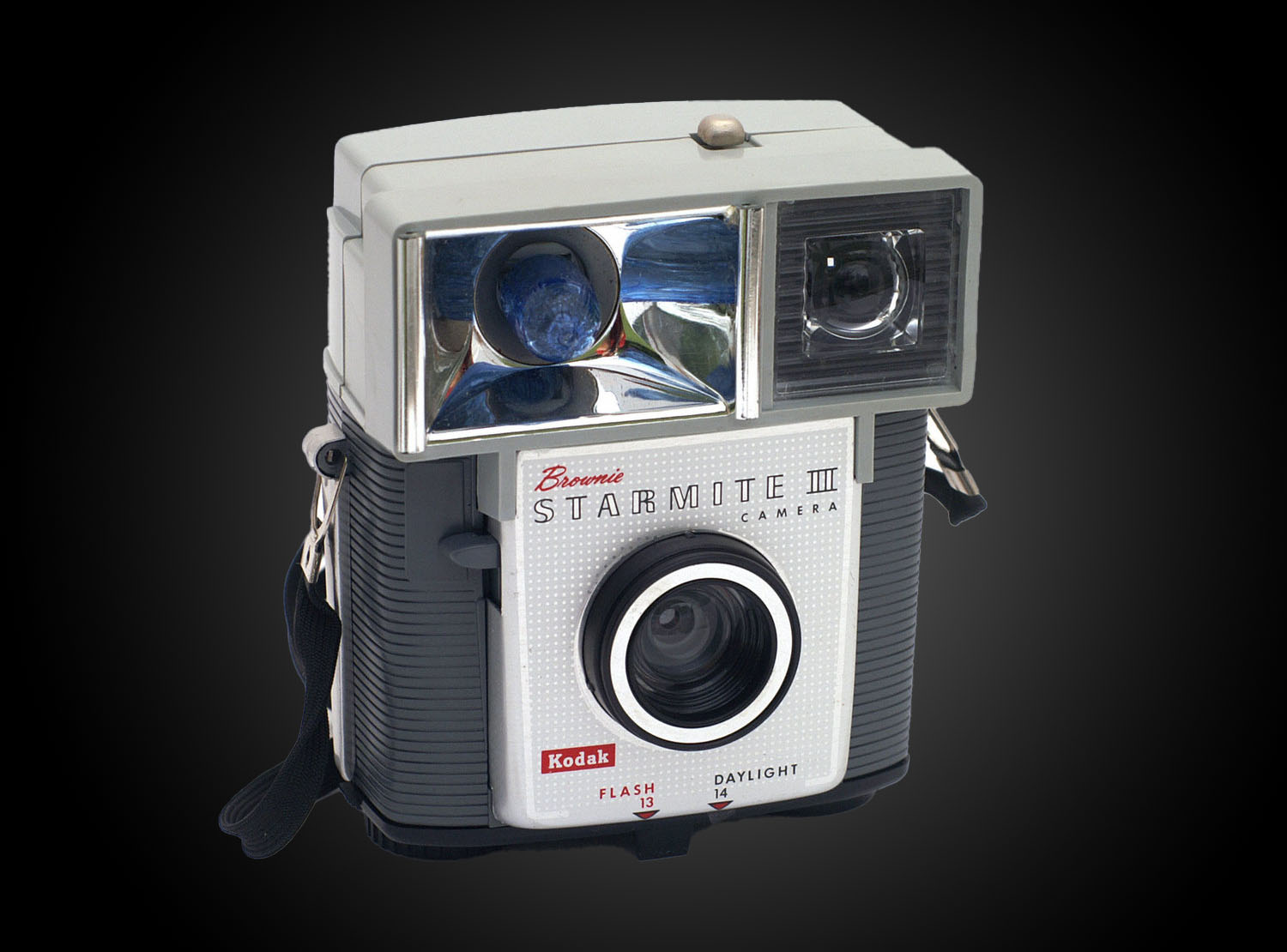 The camera had a fixed focus F/11 lens and was shooting on 127 roll film with a frame size of 1 5/8″ x 1 5/8″ inch square. Would be handy for modern Instagram bloggers 🙂
Interestingly this echoes the story of the most famous US landscape photographer – Ansel Adams. The small difference is that young Ansel got an earlier version of Kodak No 1 Brownie.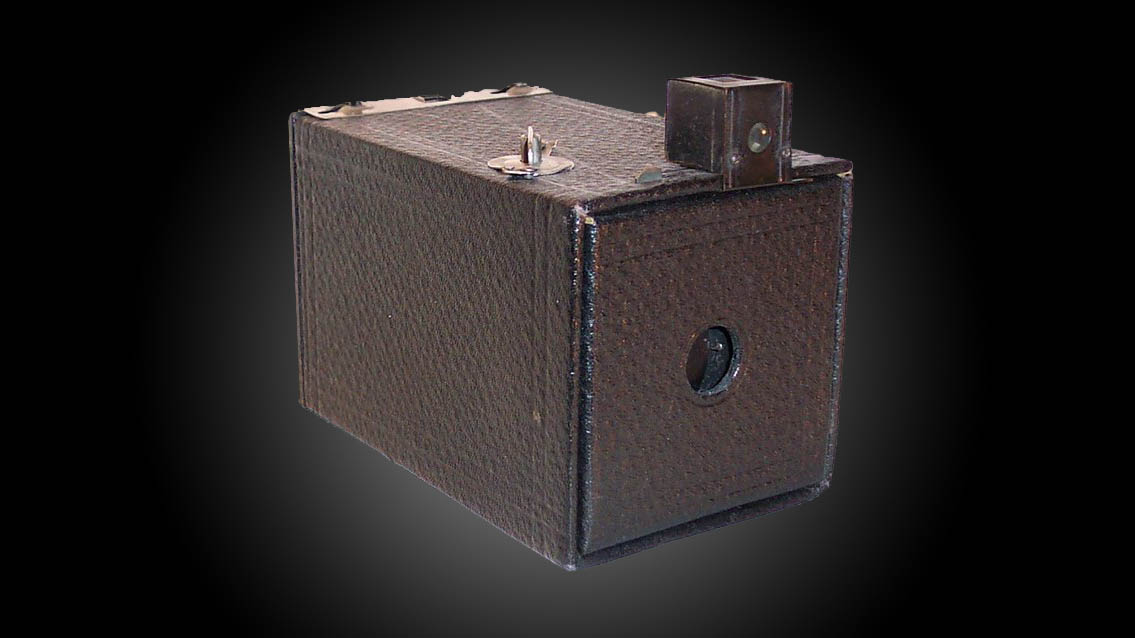 As a photographer, Lik is self-taught, learning mostly by trial and error. Unfortunately, there are not many of his photos available from his early days and the main body of what is known now is from his mature period. Peter opened his first gallery in 1997 in Cairns, Australia. He opened his first US gallery in Lahaina, Hawaii, in 2003, and his first in Las Vegas in Caesars Palace in 2005. After the initial success, Peter was opening new locations with admirable regularity and at this moment there are 13 galleries across the USA.
Peter Lik For Sale | Fine Art Gallery Locations
At the time of this writing, Peter Lik presents his photography at 11 fine art galleries across the US and one in Australia.
Aspen, Colorado. Lik Fine Art Aspen at 406 E Hopkins Ave
Caesars, Las Vegas, Nevada. Lik Fine Art Caesars at The Forum Shops at Caesars. The Forum Shops at Caesars Third Floor 3500 South Las Vegas Boulevard Suite T-10, Las Vegas.

Phone: 

+1 702-836-3310

Forum. 3500 Las Vegas Boulevard, Suite N-09 Las Vegas, Nevada 89109. Phone: +1-702-369-8239
Key West, Florida. 400 A Duval St, Key West, FL 33040. Phone: +1-305-292-2550
Lahaina, Maui. 712 Front Street Lahaina, Hawaii 96761. Phone: +1-808-661-6623
La Jolla, California. 1205 Prospect Street La Jolla, California 92037. Phone: +1-858-200-0990
Madison Avenue, New York. 958 Madison Avenue New York, 10021. Phone: +1-917-310-2770
Mandalay, Las Vegas, Nevada. 3930 Las Vegas Boulevard, Suite 131 Las Vegas, Nevada 89118. Phone: +1-702-309-9888
Miami, Florida. 655 Lincoln Road Miami Beach Florida 33139. Phone: +1-786-235-9570
Soho, New York. 419 West Broadway New York, 10012 Phone: +1-212-941-6391
The Venetian, Las Vegas, Nevada. Lik Fine Art at Venetian Hotel. 3377 Las Vegas Blvd S Suite 2071, Las Vegas, NV 89109,

Phone: 

+1 702-309-8777

Australia. Simone Abbott Independent Art Specialist. Simone Noosa Heads, QLD Phone: +457 0450 613 551
Peter Lik Gallery
Typical Peter Lik Gallery is a well-established retail space in a high-traffic tourist location. Peter takes a great deal of attention to lighting. Due to the glossy nature of acrylic prints, glare is its number one enemy. So to show the prints in their best the controlled lighting is a must. Most of Peter Lik's galleries are set up inside shopping malls or large hotels. The gallery interiors are decorated with natural materials to highlight the upscale shopping atmosphere. Usually, there is at least one dark room with a completely glare-free environment and dimmable lights. The room is used to demonstrate the colour response of the prints to changing lighting environments and showcase them in the best possible light.
While I was at the gallery one of the sales reps approached me and asked what did I like the most. There was often a limited-time offer that would expire very soon. A free photo book or the title will change the pricing tier due to the series approaching another milestone number.
What Camera Does Peter Lik Use?
This is one of the frequently asked questions. Not Kodak Brownie for sure. At least not for his commercial work. Lik is best known for his panoramic photographs captured with a Linhof 617 Technorama and using Fuji film. He is featured in several photographs with this monster in his arms. Peter is more of an athletic type but I doubt he enjoys carrying this monster around on long hikes.
Linhof 617 Technorama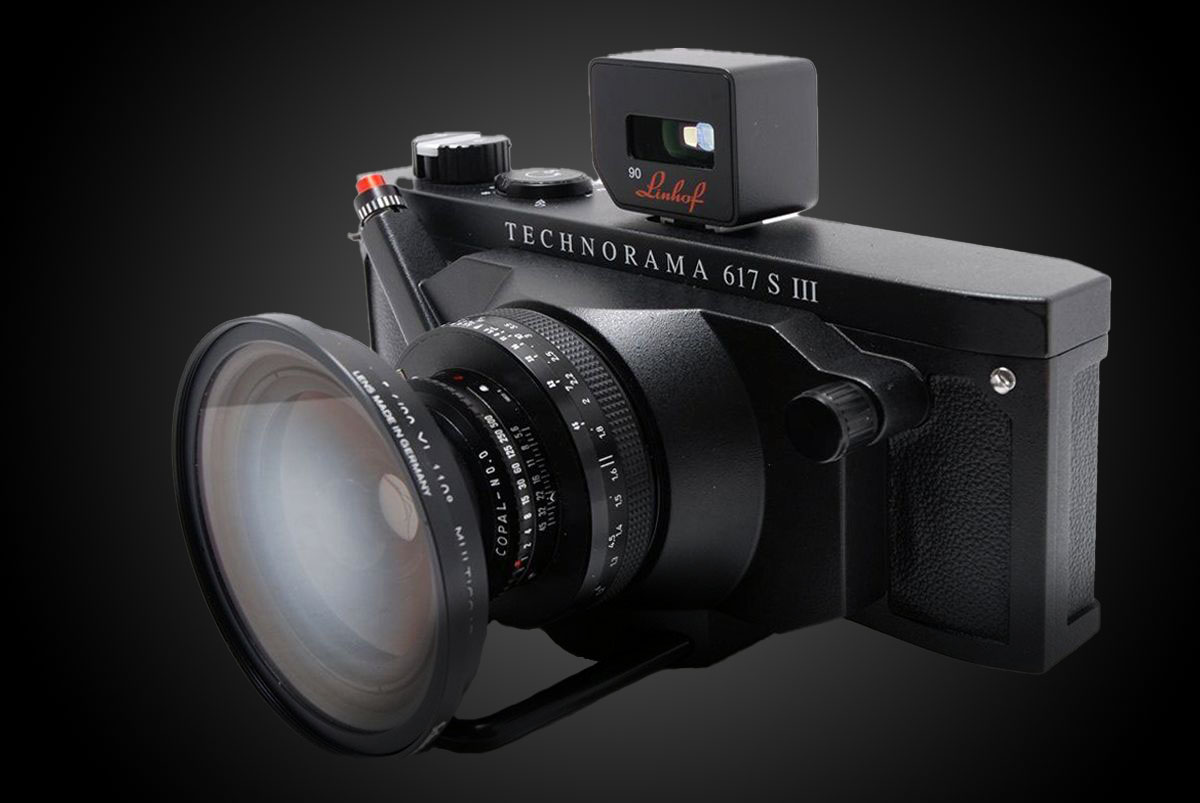 Linhof 617 is a panoramic 6 x 17cm frame size camera. It uses 120 and 220-roll films. Linhof has been making these since at least the 1970s and continues to make them today with some upgrades. The camera has no autofocus and no rangefinder and you will have to find a way to focus it accurately. 120 film offers plenty of resolution, however, with only four frames per roll you are always changing rolls.
Technorama is now available at around $7k new or around $5 to $6k used and it is clearly for enthusiasts. Although there may be a rare situation I would prefer this camera on technical merits to the latest full-frame DSLR panned three times for panoramic capture. I wouldn't bet on those odds.
Phase One
Another camera Peter Lik used is Phase One. This brand is known for its modular XF medium format design.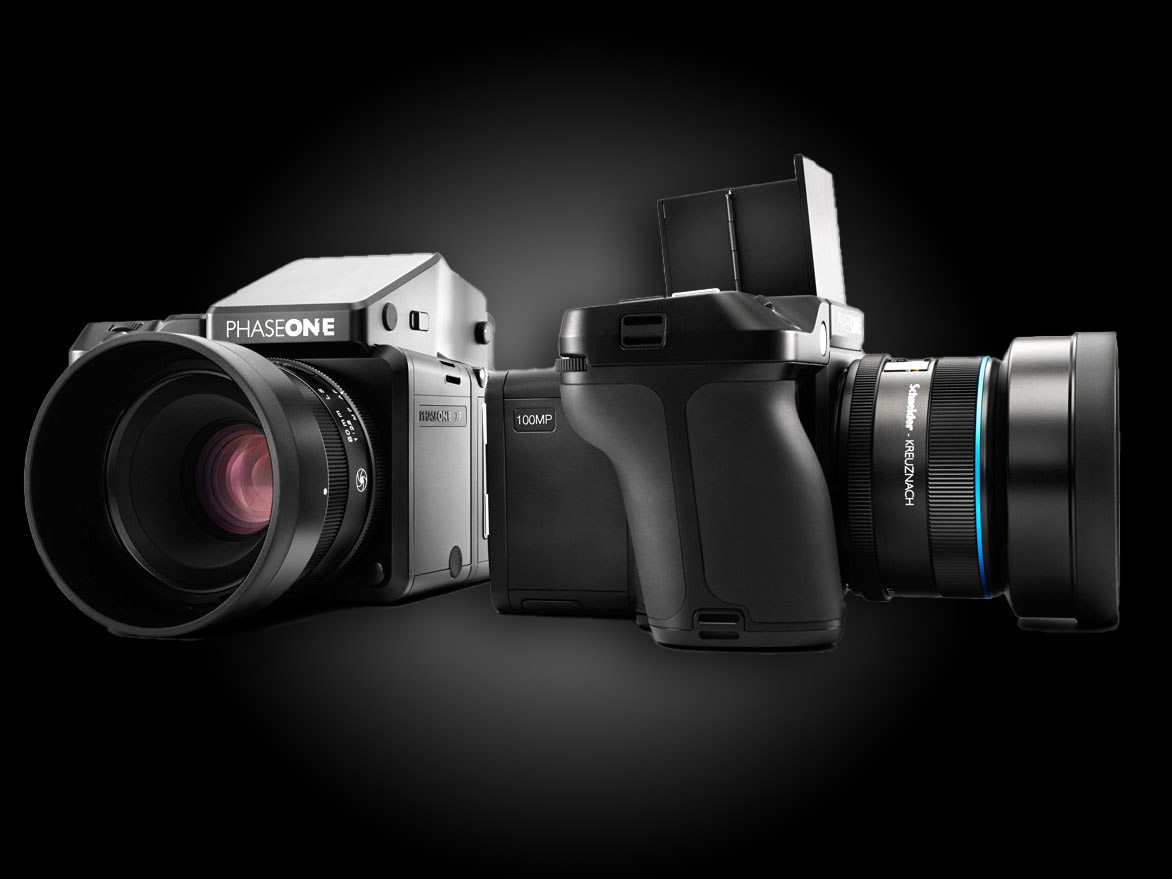 The idea behind this design is that you don't have to replace the whole camera when technological advancement produces better image acquisition electronics. You just swap the backing like you would re-load the film on the analog cameras and you immediately will obtain upgraded capability. This beauty is not for everyone though. The current listed price of the latest Phase One 100MP camera with an 80 mm lens is 48,990 USD.
FujiFilm GFX100
The next one on the list is FujiFilm GFX100. This baby is a much more affordable alternative to 100MP Phase One. With the price tag of approximately $10k for a body, it comes closer to the professional full-frame systems but is not quite there yet. Prepare to shell out another $3k for a lens and you'll be ready to hit the road.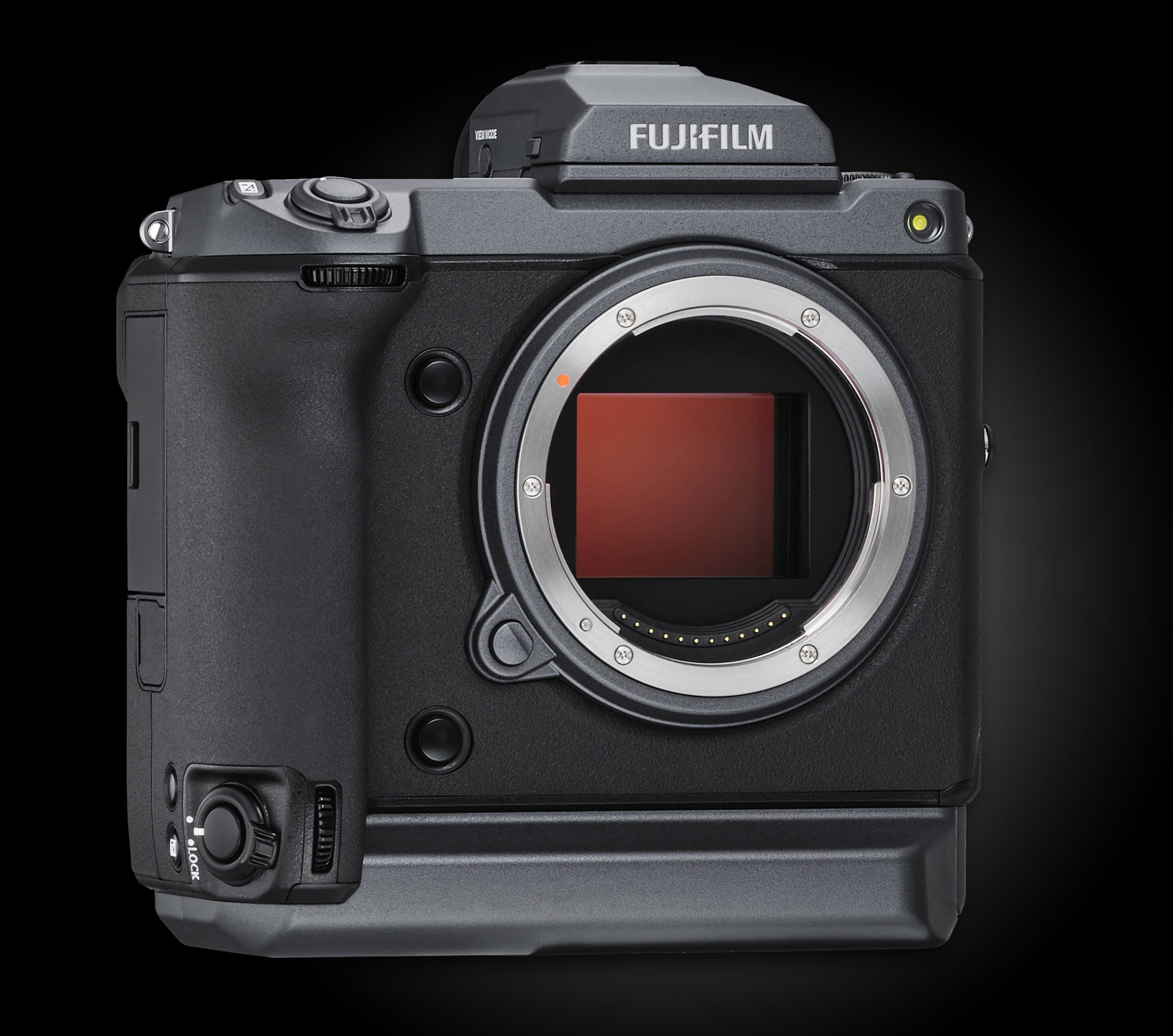 Nikon D850
And lastly, Peter Lik also used Nikon D850 and I'm sure his backpack was much lighter when he did. The 850 is a magnificent 46MP full-frame camera that is capable to produce amazing images with a very wide dynamic range. I personally forgot when was the last time when I had to do bracketing using this camera. Even in the most contrasting scenes, it masters to capture the full range.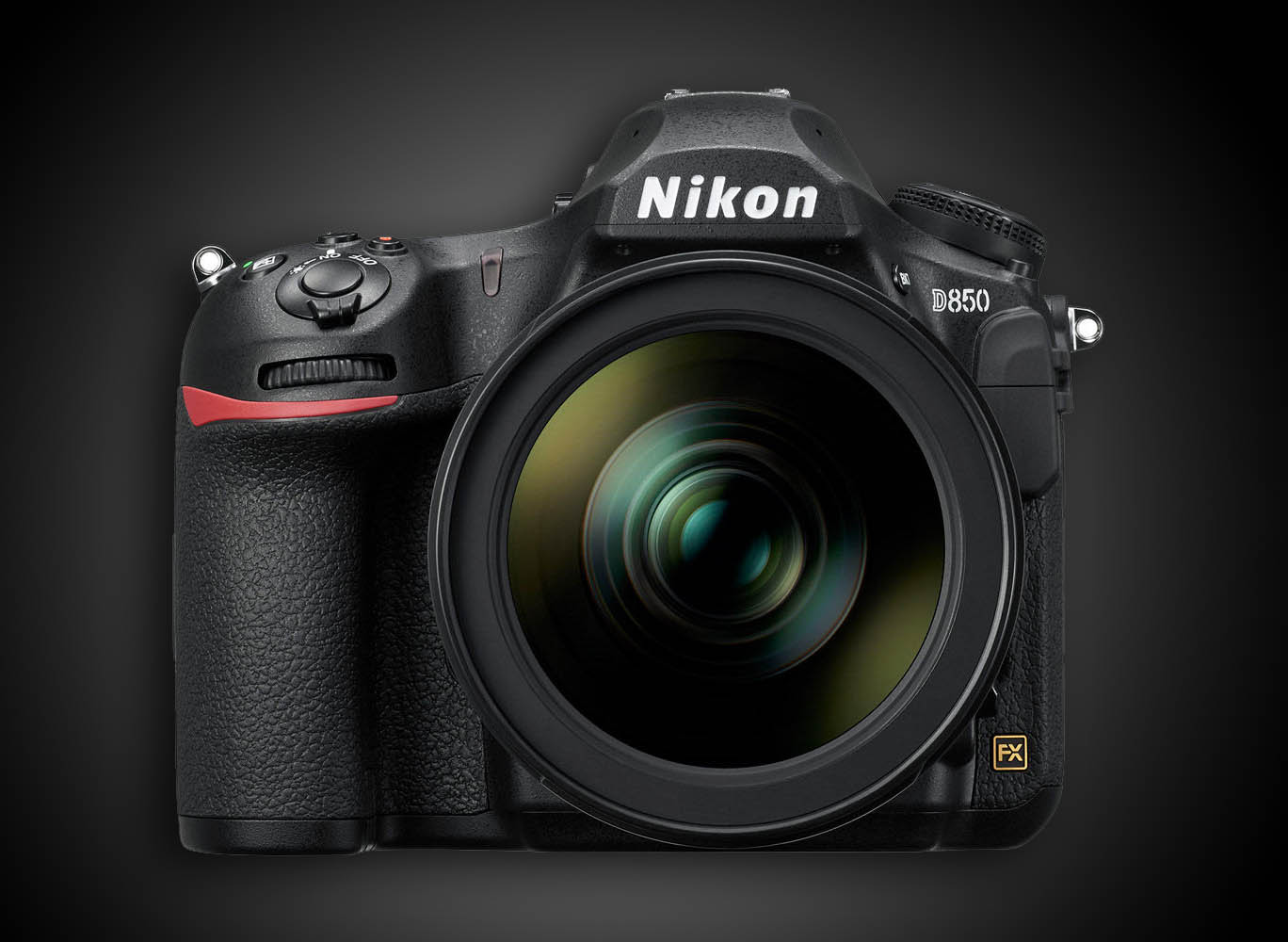 As an off-topic, I'd like to ask you. Which camera would you choose to do your landscape photography? Well, it's an eternal question.  Medium format has its perks like an unbeatable resolution but lacks in other aspects such as prohibitive price and weight of the equipment. Medium format is amazing for certain types of work. Fast-changing scenes where trickery like panoramic stitching is not possible.
I would take it no questions asked to locations where I don't have to be concerned about the depth of field. For example, shooting the canyon scenes standing on the rim without any front plan. Like the one below. The medium format would be unbeatable.
Fine Art Photograph – Guardians of the Sun – by Alex Gubski
For a scene like the one below, however, I would choose the 35mm camera system. You have a more manageable depth of field and panoramic stitching doesn't represent a major problem.

Fine Art Photograph – Summer Dream – by Alex Gubski
Anyway. Enough about the camera's specifics and back to Peter Lik.
Famous Photographs by Peter Lik
There is a number of landmark photographs of Peter Lik that often decorate the main feature walls at the storefront of his galleries. I wish I could post actual images here to illustrate but Lik USA is strictly against using their images on my website. Therefore, I will have to just list the titles and you feel free to Google them.
1. Phantom – A photo made inside of Upper Antelope Canyon in Page, Arizona.
2. Tree Of Life – A photograph of a Japanese Maple tree located in the Japanese Garden of Portland, Oregon
3. Sacred Sunrise – A photograph of the sunrise bursting its rays under the Mesa Arch in Canyonlands National Park
4. Endless Summer – A seascape featuring the Scripps Pier in La Jolla, California.
5. Spirit Of the Universe – A lavender field under the Milky Way spanning above the sun-lit clouds shortly after the sunset. How did Peter manage to capture all of them together? Don't ask me.
6. Ghost – Another photograph of Antelope Canyon with a similar subject as the Phantom.
7. One – A photograph of autumn trees reflecting in the water.
What Does Peter Print On?
Peter Lik mentions on his website that he mainly uses silver halide material for his Limited Edition images. FujiFlex Super-Gloss, this paper is a favourite of Peter Lik and many other photographers around the world. There is a very small number of shops that still use this technique. And you may not find any in your city. To be honest with the advent of the pigment inkjet process there is very little sense in going out of one's way to print on a medium involving chemical processing. Below is the light response demo on one of my pigment ink prints.
I did a few other tests myself and I couldn't tell the difference between modern pigment ink metallic prints and silver halide by Fuji. Only at a very close range and looking at a sharp angle to the print's surface you can see the somewhat smoother surface of the FujiFlex. To get more information and a comparative analysis of the two competing media please read my post on the subject.
Why is Peter Lik's Photography Controversial
The controversy surrounding Peter Lik stems from a clash between claims of purity of his photography and claims of obvious signs of composite techniques in his images. If you ever visited Peter Lik's galleries you were likely told by sales associates that there isn't any kind of manipulation involved in any of the photographs by Peter Lik. However, there are numerous famous pieces that were cross-examined by the peer community and found to likely be a composite. For example, any photographer who has ever tried shooting the Milky Way will tell you that the below combination is impossible to capture with a single exposure.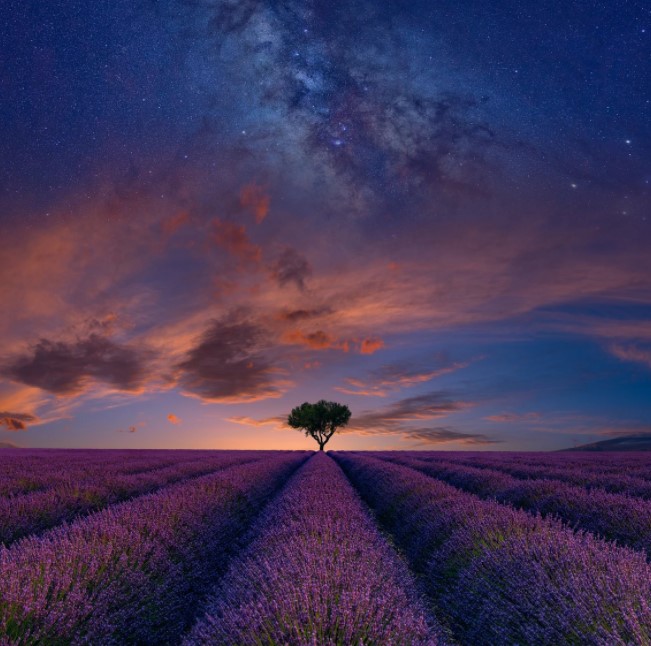 And there were others. The famous recently released by Peter Lik "Moonlit Dreams" image sports the same, yes same image of the moon as featured in his earlier "Bella Luna" piece.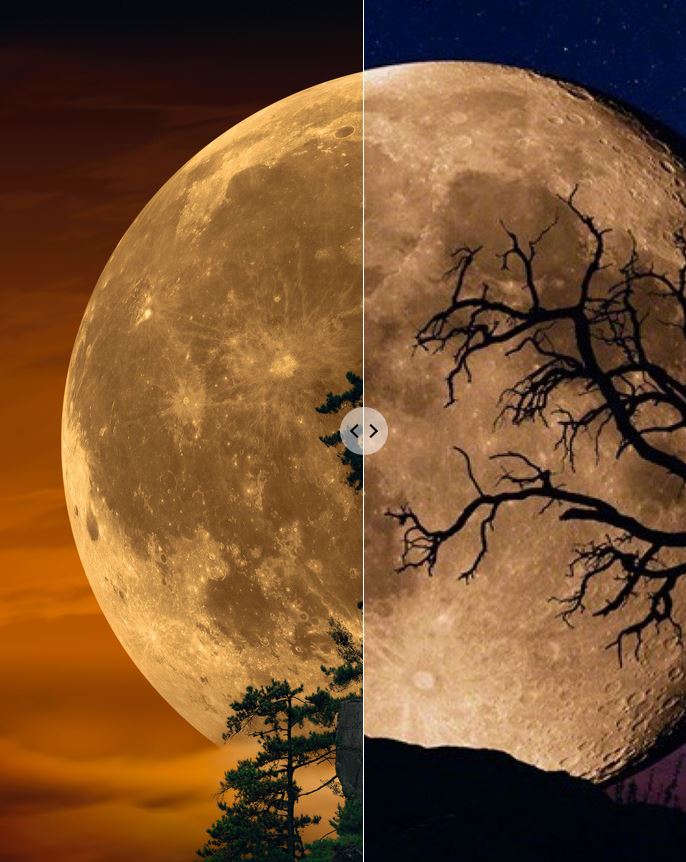 I see nothing wrong when image creators use Photoshop to arrive at their creative destination. But there will be controversy when an artist or his/her sales agent claims that the image is the original capture when, in reality, it was composed.
Where to Buy Peter Lik Art
There are two options to get the print by Peter Lik.
Visit his website or physical gallery in one of the locations I have listed above.
Look for his work on the secondary market. eBay or Craiglist would be appropriate destinations.
In the first case, you will be likely paying the full retail price. But you will also choose your preferred size and finish.
Buying on the secondary market you will be limited to what you can find but the price will be much better. Here is a short study I did on the Peter Lik secondary market options.
How Much is Peter Lik Photography
The answer to this question is – it depends. It depends on size, finish and where you buy it from. For example, a 60″ wide print, or 150 cm as Peter Lik lists it on his website will cost you around $6,750 while the framed version of this print will be $7,000. It almost feels like Peter Lik wants customers to opt for a framed version.
The same print on the secondary market will cost you around $5,000 on average or less. Some examples can be found in my earlier post – Peter Lik for Sale.
Peter Lik Style
So, what do we mean when we say – Peter Lik Style? Lik's signature style which fascinates so many guests visiting his galleries and many photographers around the world is a spectacular presentation technique.
Firstly – Peter Lik likes to present his work in a large format.
Secondly – Peter Lik chooses to face-mount his prints on acrylic.
Thirdly – if framed, Peter Lik prefers to set his prints in wide linen-wrapped liners and expensive frames.
And finally, if it's a colour print, it will sport a particularly high level of colour saturation. Don't take me wrong. This is beautiful and in part, that's what makes these prints play with the light the way they do. If you're interested in learning about prices on some of Peter Lik's images and their availability on the secondary market, please read my post on this subject.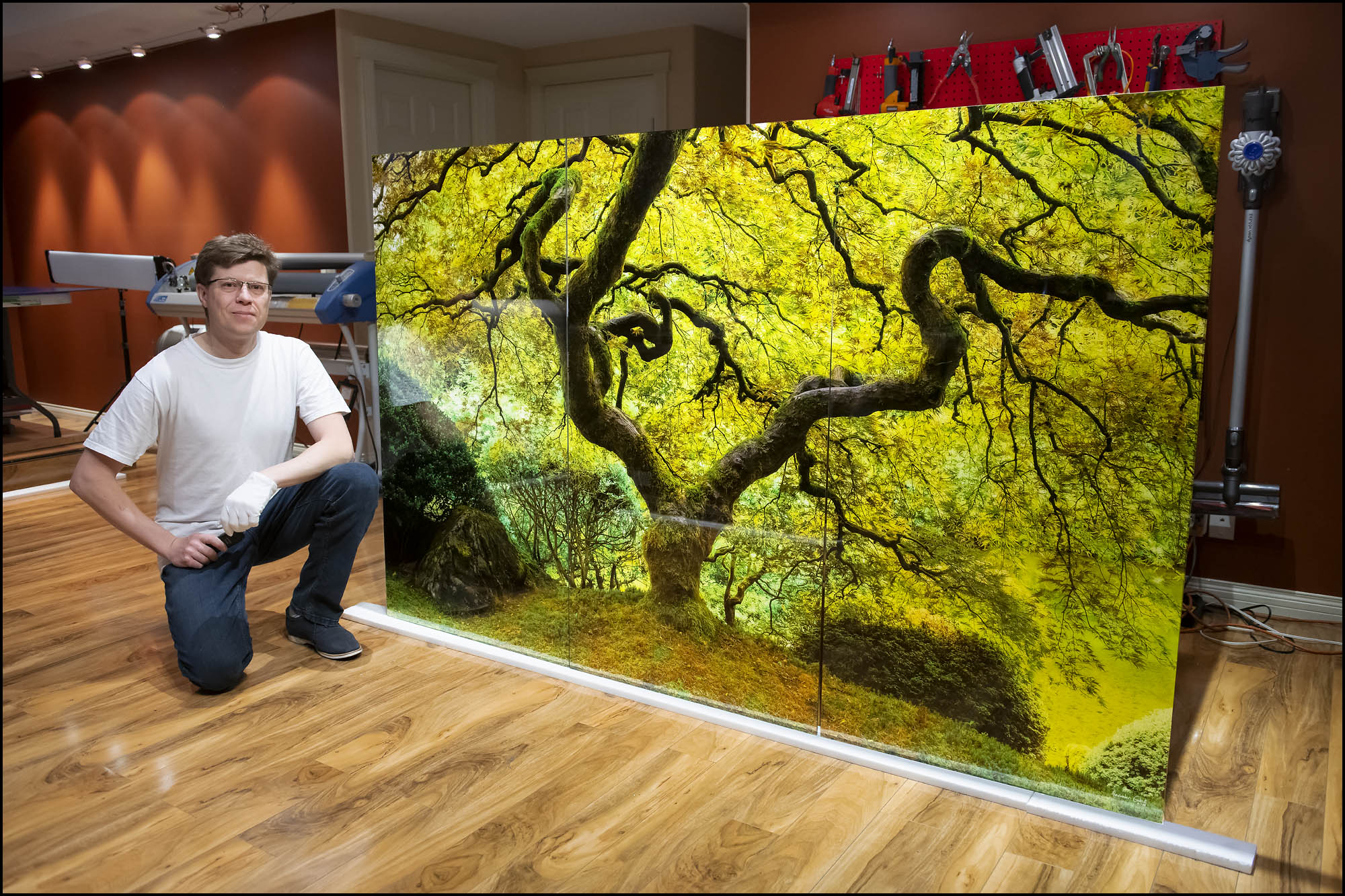 NON-AFFILIATION DISCLAIMER
Alexander Gubski Photography is an independent business. Alexander Gubski is not affiliated, associated, authorized, endorsed by, or in any way officially connected with the owners of the respective brands mentioned on this website. As well as with any of their subsidiaries or their affiliates.
All brand names, as well as any related names, marks, emblems, and images, are registered trademarks of their respective owners and are used in this article for identification and reference purposes only. All fine art photographic prints for sale through this website are owned by Alexander Gubski.