The Mysterious Tree
You may saw the images of this red maple tree many times before. It was nicknamed – Tree of Life or Zen Tree. And sometimes – Peter Lik Tree of Life. And while admiring its marvelous symmetry and form, you were wondering about its story and its connection to Peter Lik.
Before 2010 few photographers and local residents of Portland knew about it. The Japanese garden of Portland has planted this tree back in the 60s when it was just 20 years old at a time. It makes it approximately 80 years old today. Before Lik's successful introduction, locals and some garden visitors were the lucky few who met it and could take it home as a wall calendar or a postcard.
The tree got its first significant publicity boost in 2010 when Peter Lik introduced the first photograph featuring this tree. The glorious red crown and spreading branches resembling a lightning strike or a human body's vascular structure has made it a significant attraction at Lik's galleries.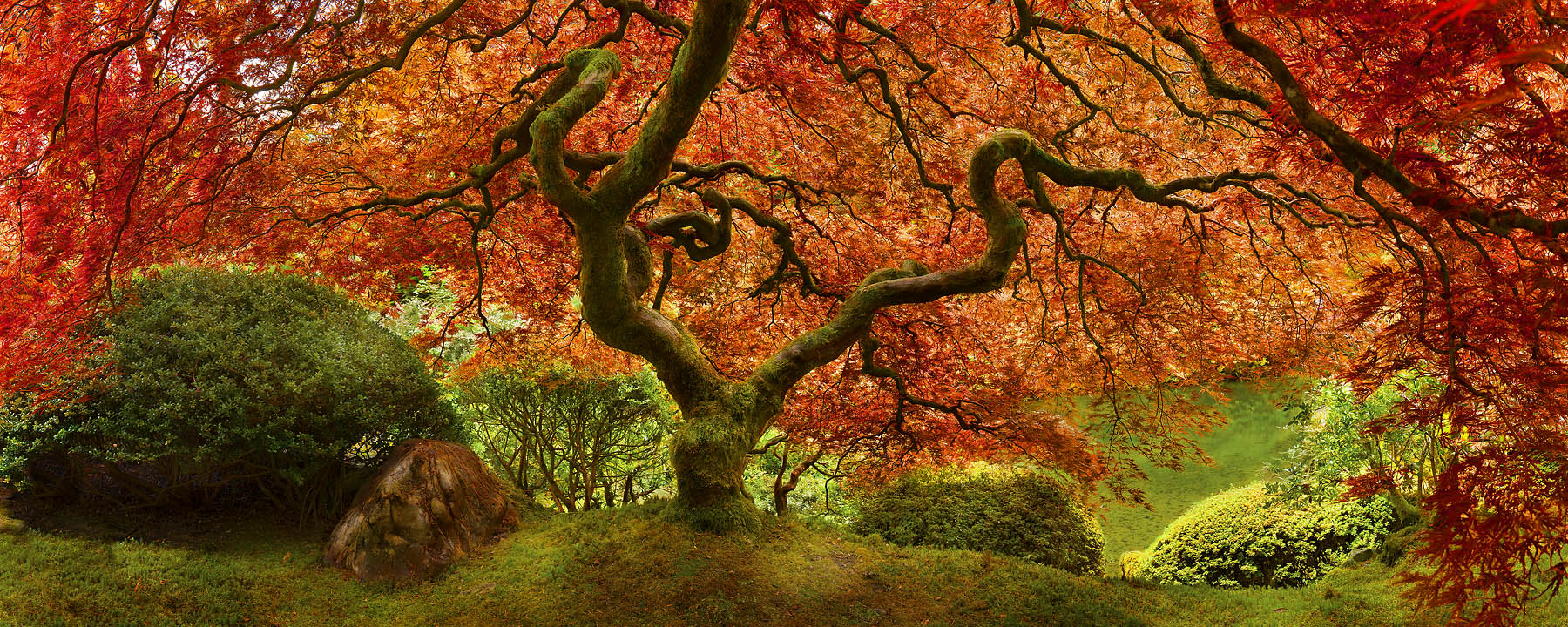 Spirit of the Earth – fine art photograph by Alexander Gubski
Since that time, Peter Lik has produced many other titles featuring this tree, such as Inner Peace, Tree of Beauty, Autumn Spirit, Tree of Life & Enchanted Heart. Millions of tourists visiting Las Vegas, Maui, or other coastal towns of California could catch a glimpse of this tree on one of the Lik's photographs.
Once the tree images spread over social networks, many other photographers have started to look for this tree. And sure enough word of mouth drove thousands of visitors to the garden. The publicity caused a virtual competition among photographers who flocked to the garden for the perfect photo. The tree is picky, however. One may have to pay many visits to catch the perfect combination of the state of the foliage, the light, and the weather.
My Introduction to the Thee of Life
I visited the garden many times myself, and each time the tree looked different. In the humid years, a thick creamy layer of emerald moss covers its trunk and branches. The cold and damp fall of 2016 made it drop all its leaves early. That was a surely disappointing visit. Next summer, I was lucky to get a shot that resulted in the "Zen in the Sunshine" piece.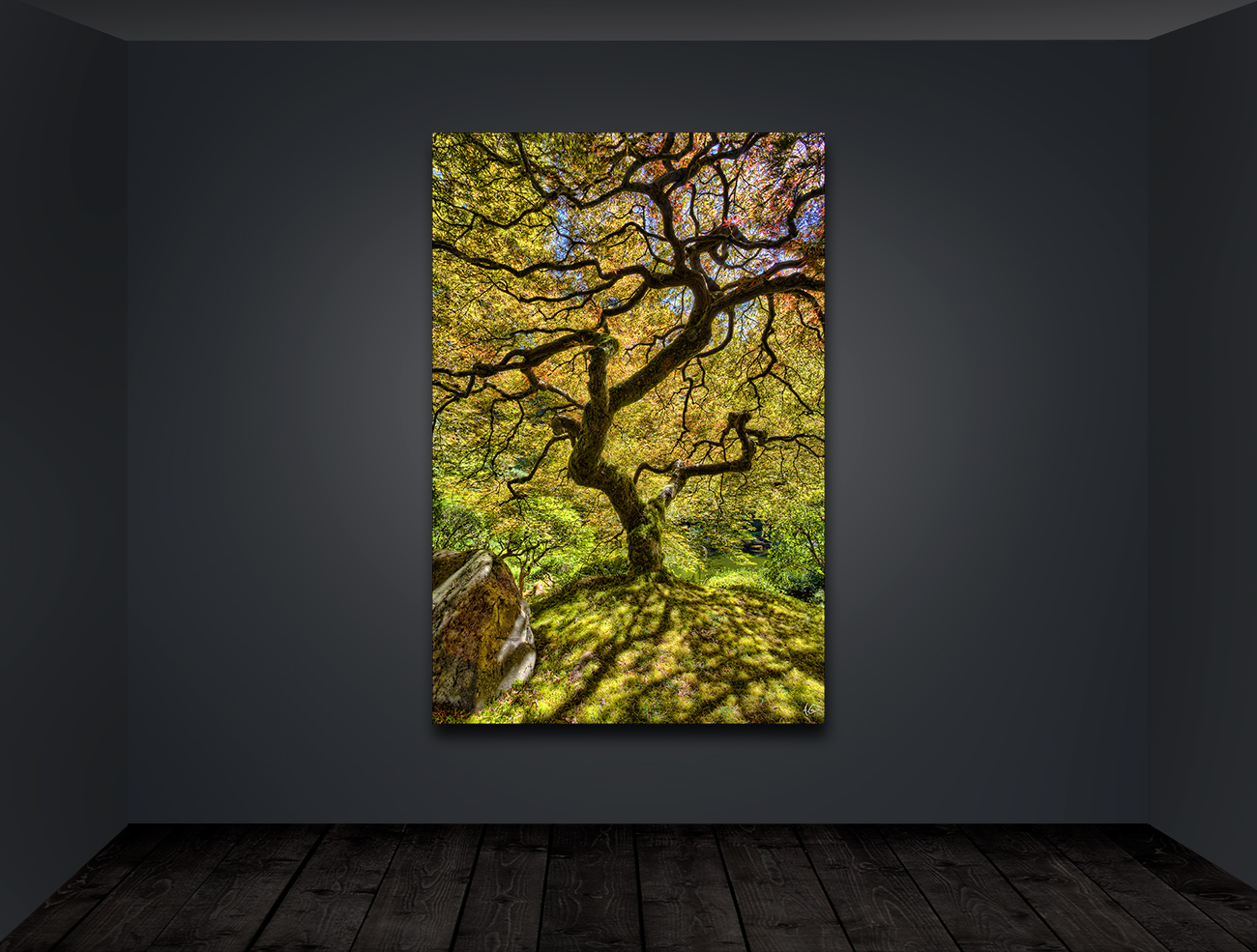 But I was not content as the red is what I was after. A few years have passed, and I have finally caught a splendid red torch of the crown during my next visit. I didn't spare the battery in my camera and the space of every memory card in my bag, shooting away every square inch of it. The result was the Spirit of the Earth. A marvelous 300-megapixel beauty that is, unfortunately, is at the very end of its production run.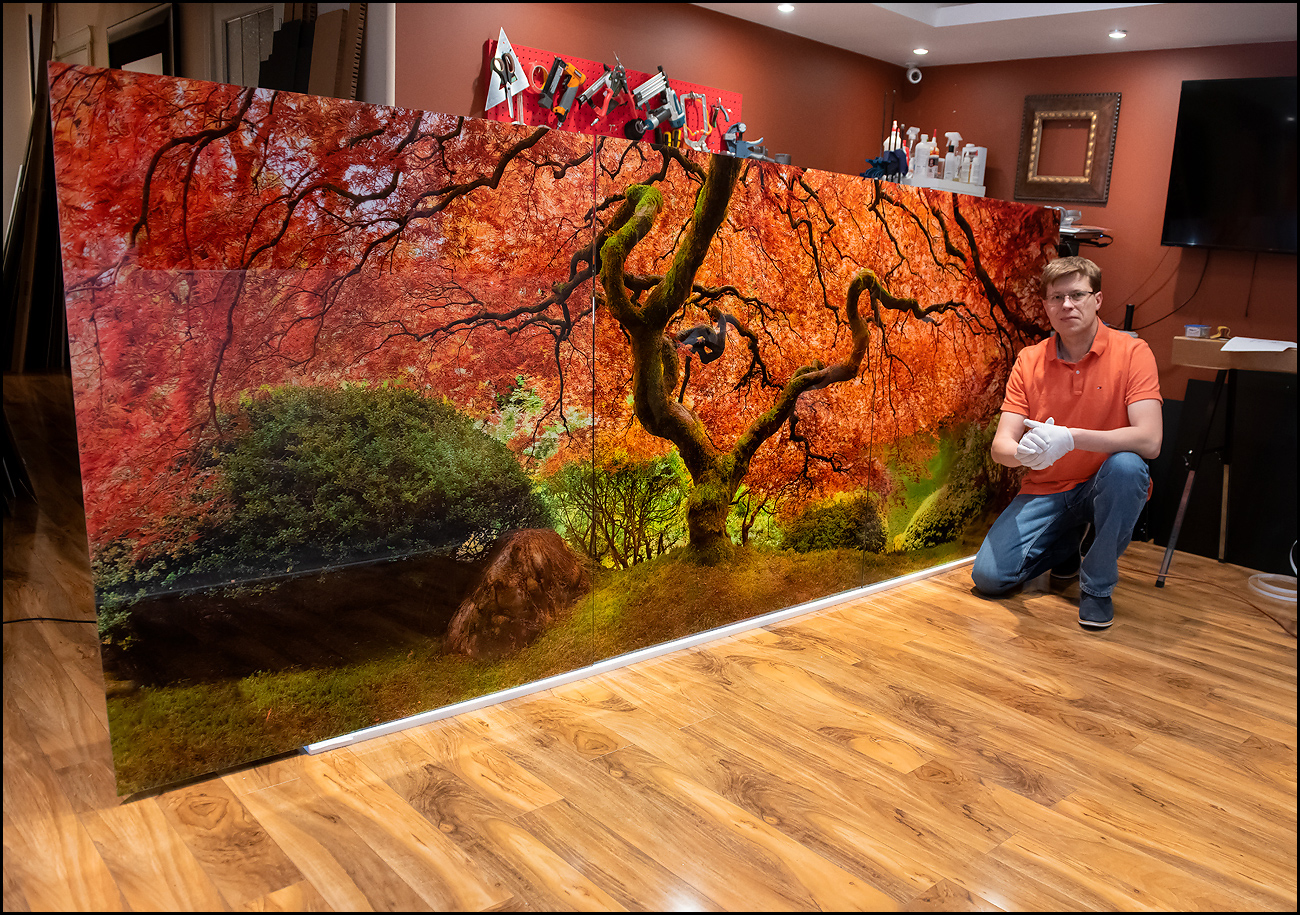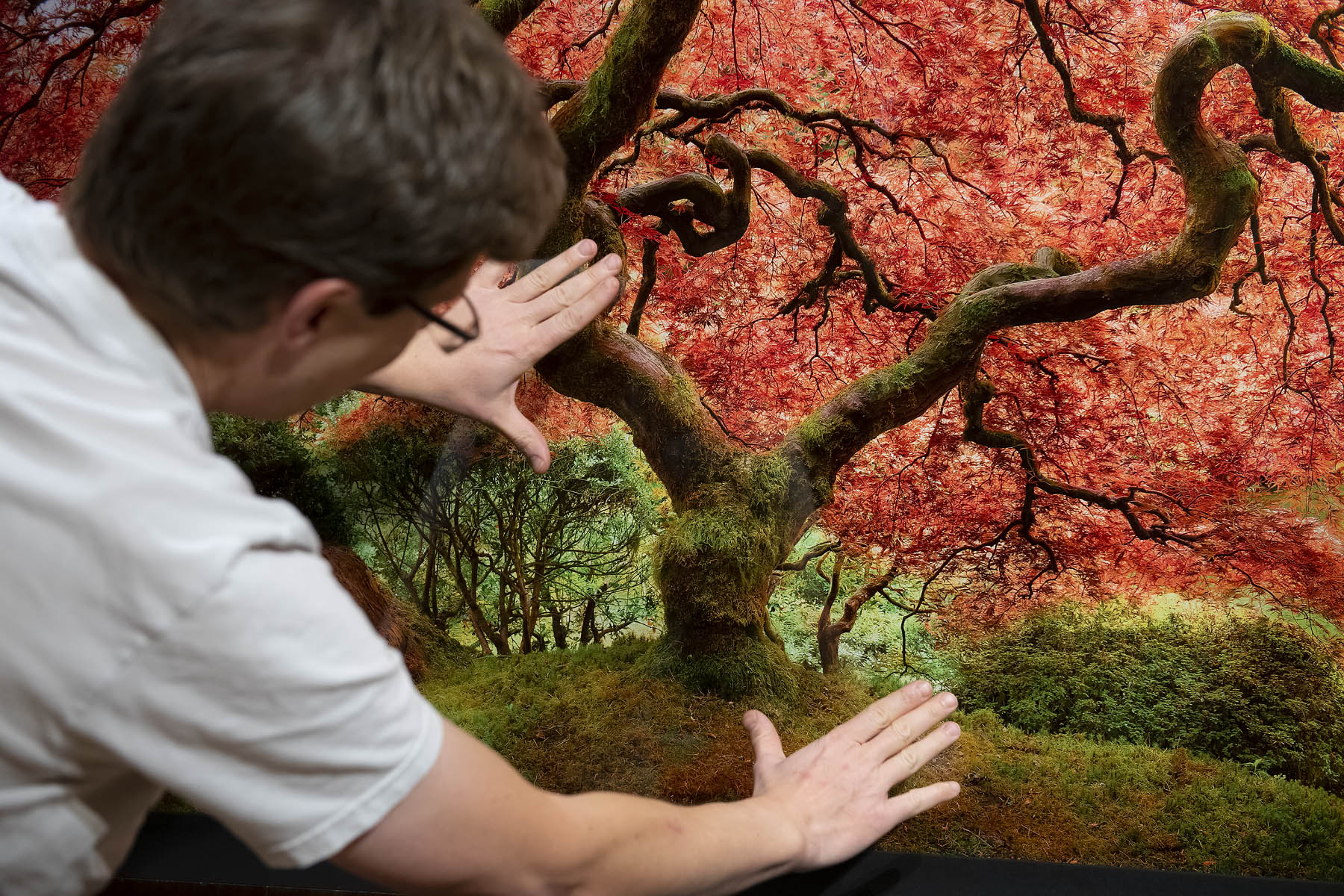 I have produced this piece for my customers in various shapes and sizes, and each time, I get thrilled by its beauty. It truly is a wonder of nature. I will definitely go back to see and photograph it again.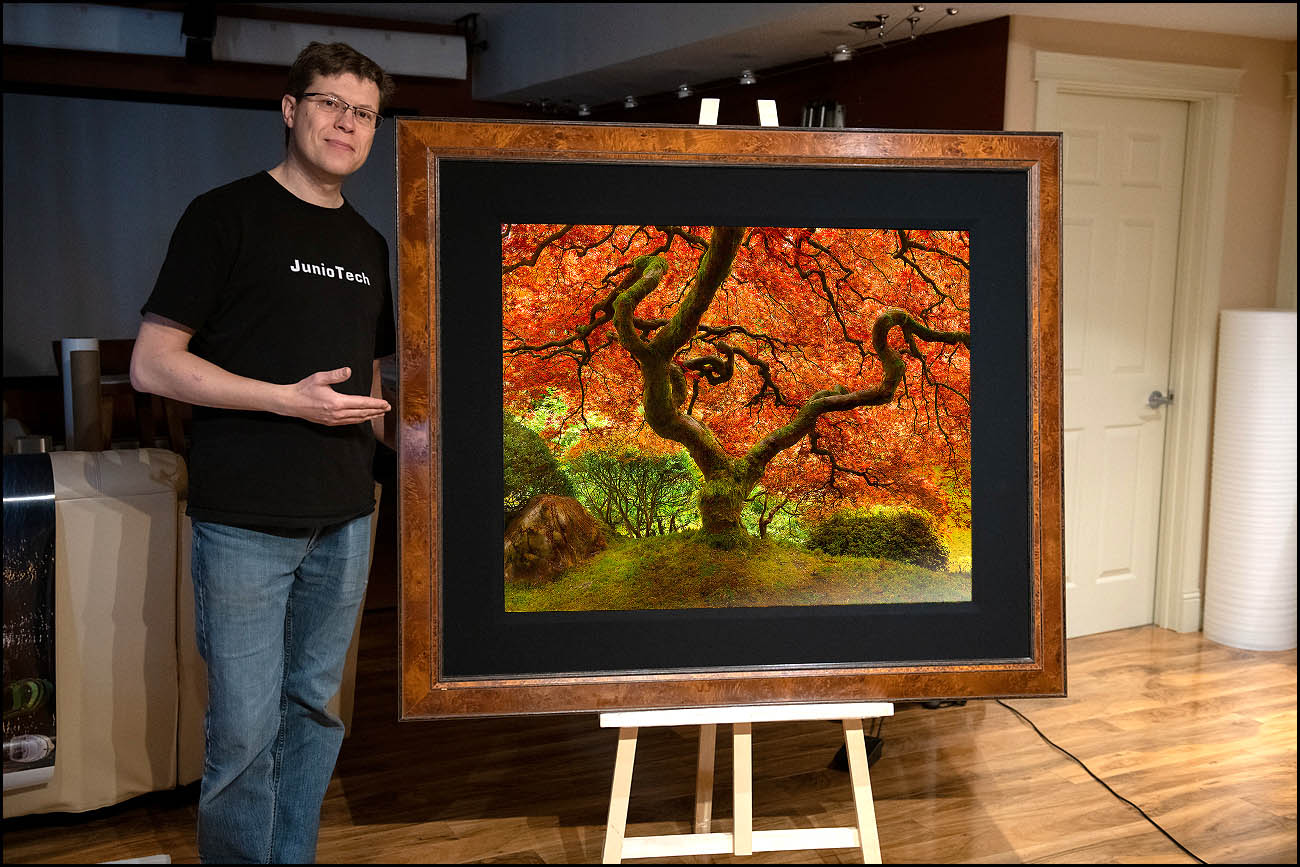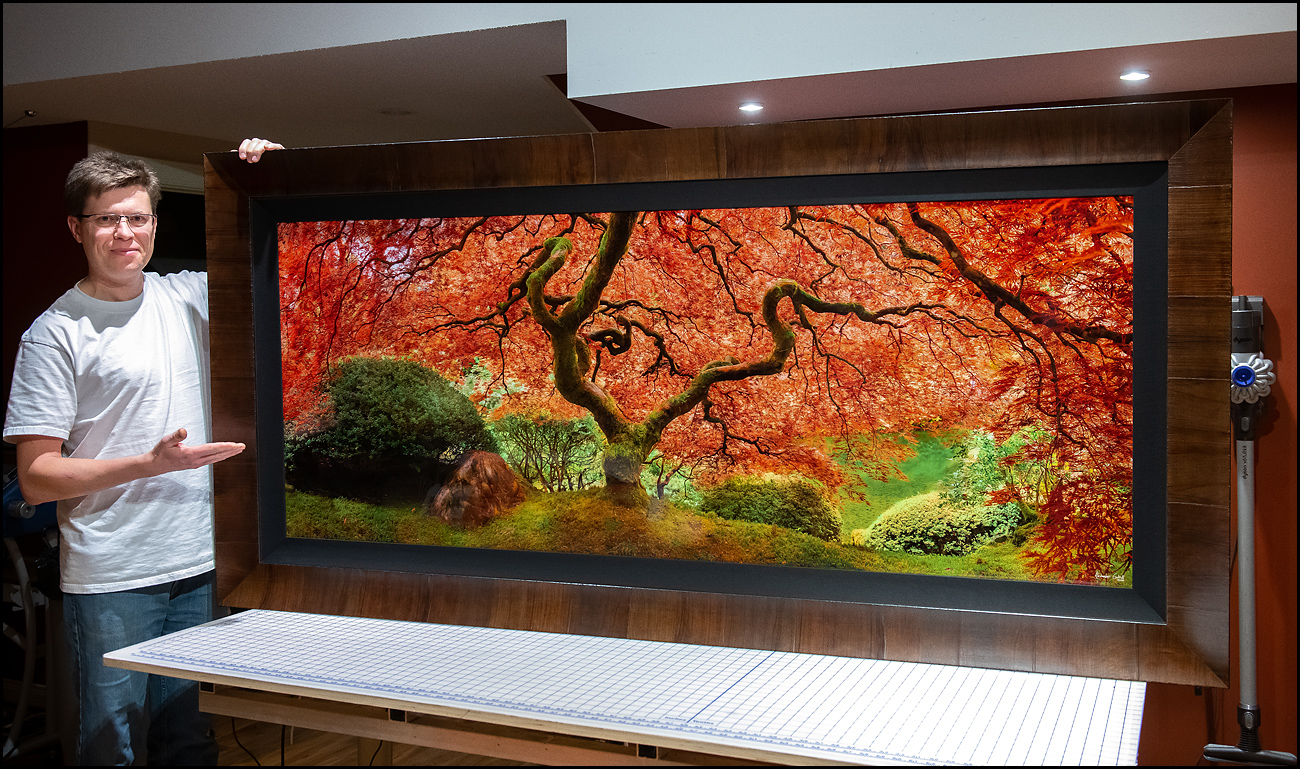 NON-AFFILIATION DISCLAIMER
Alexander Gubski Photography is an independent business. Alexander Gubski is not affiliated, associated, authorized, endorsed by, or in any way officially connected with the owners of respective brands mentioned on this website. As well as with any of their subsidiaries or their affiliates.
All brand names, as well as any related names, marks, emblems, and images, are registered trademarks of their respective owners.