Green Summer Zen
Another take on a famous maple tree. I always thought that the prime of this tree is its fall red state before it goes to sleep for the winter. And there is a good reason for that. It really does look good. But having made this print for a customer I may revisit my convictions as it does have a certain charm in its summer zen green dress.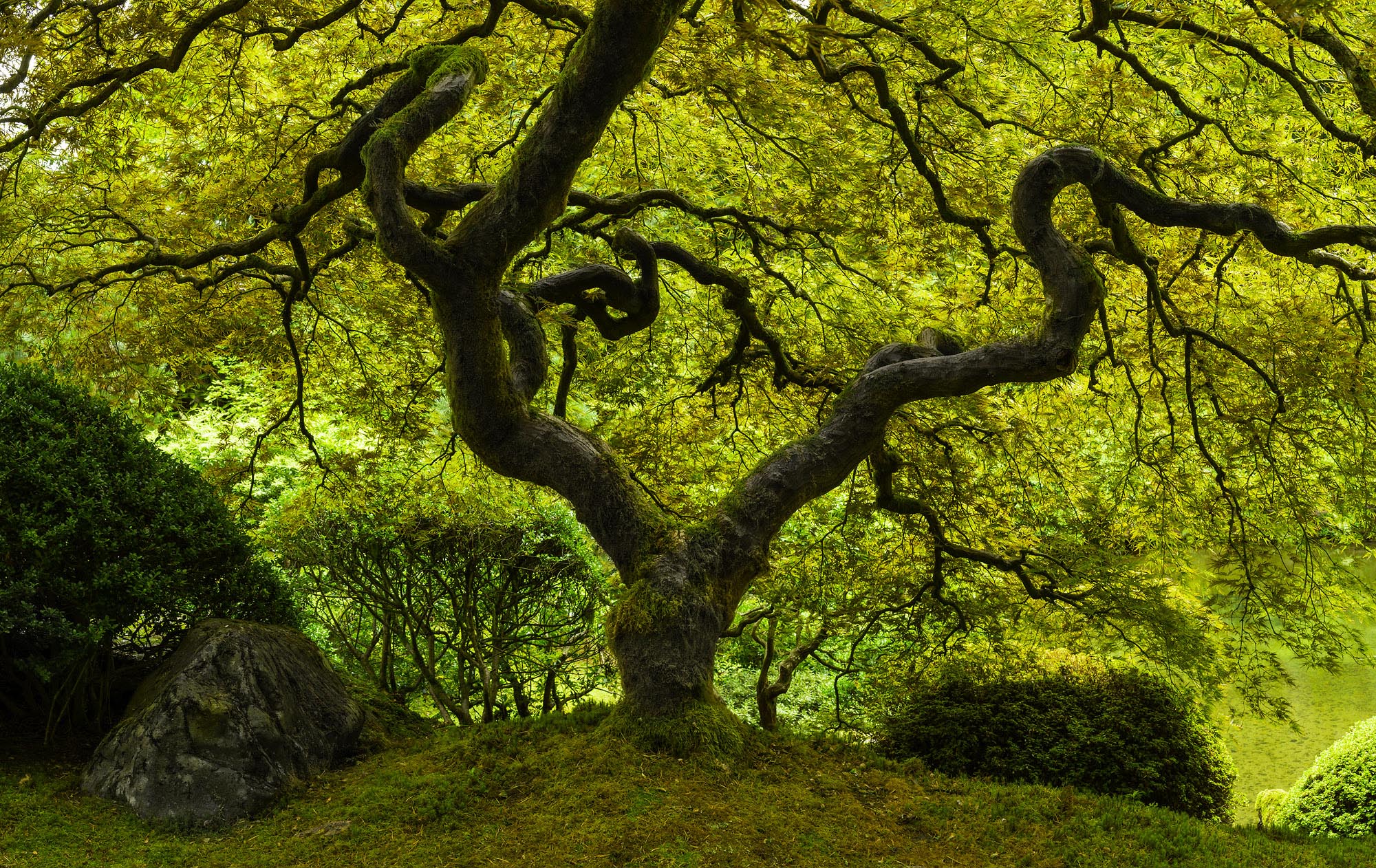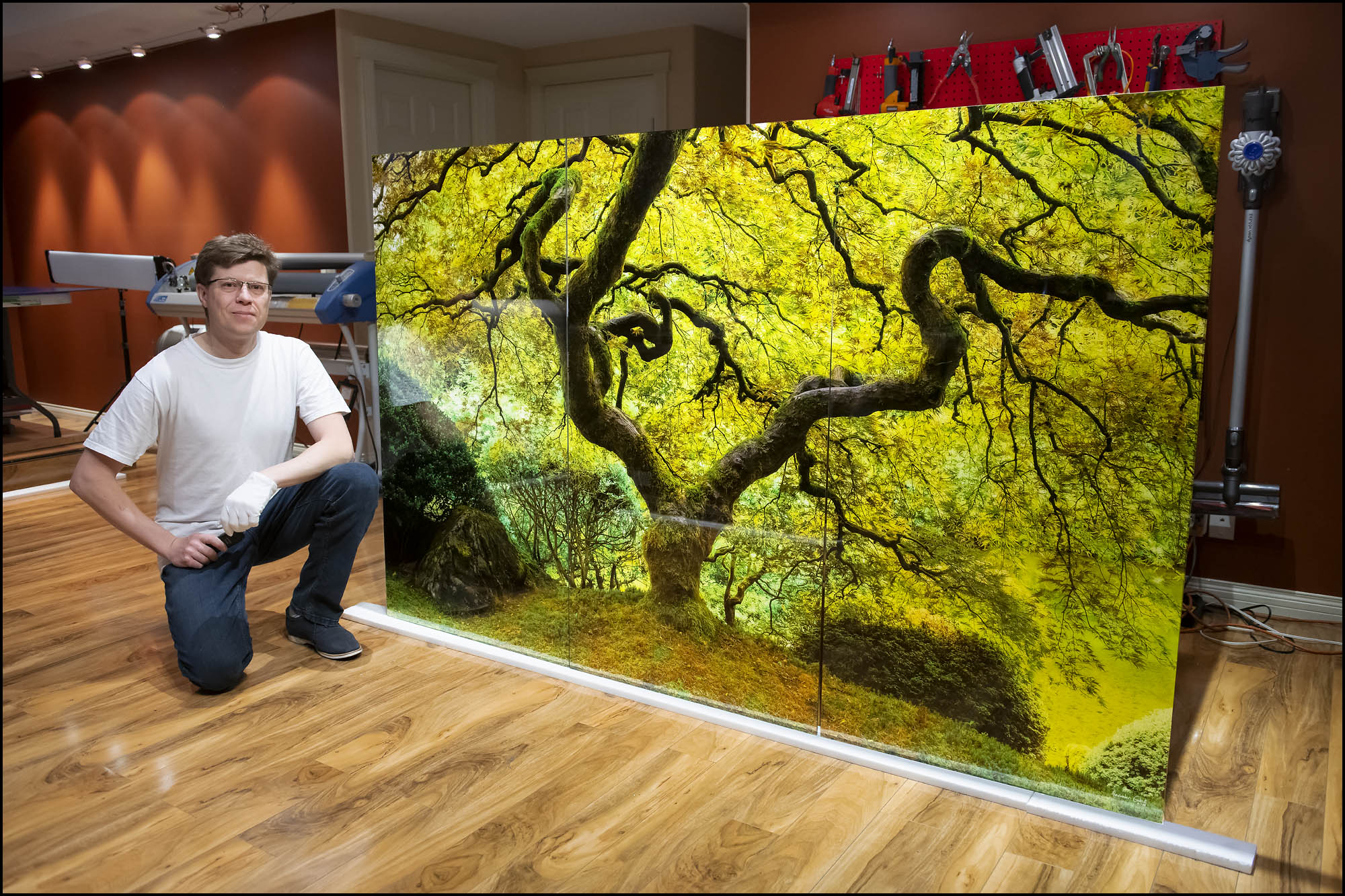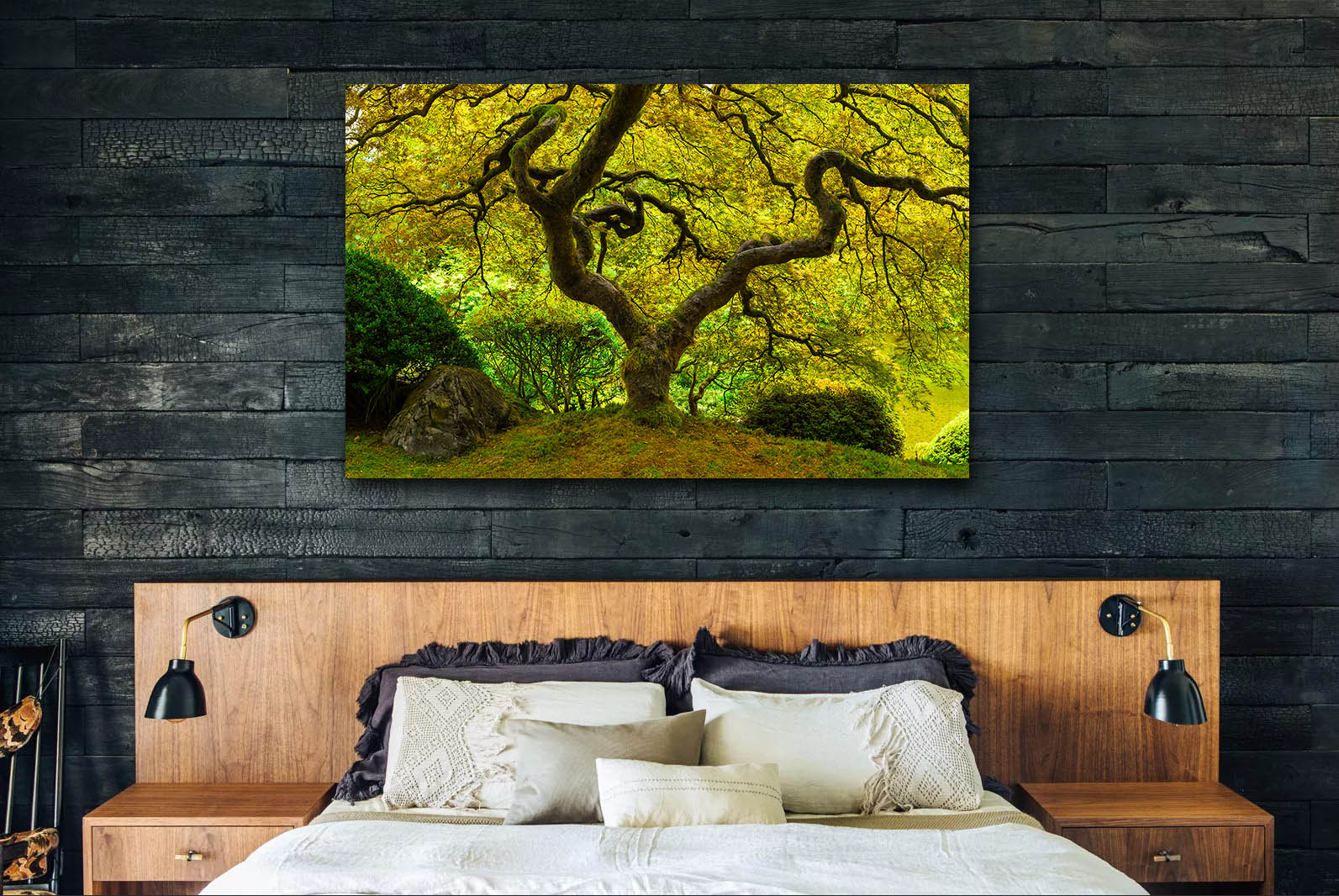 I can bet this green maple tree will look amazing in the nice premium wood frame.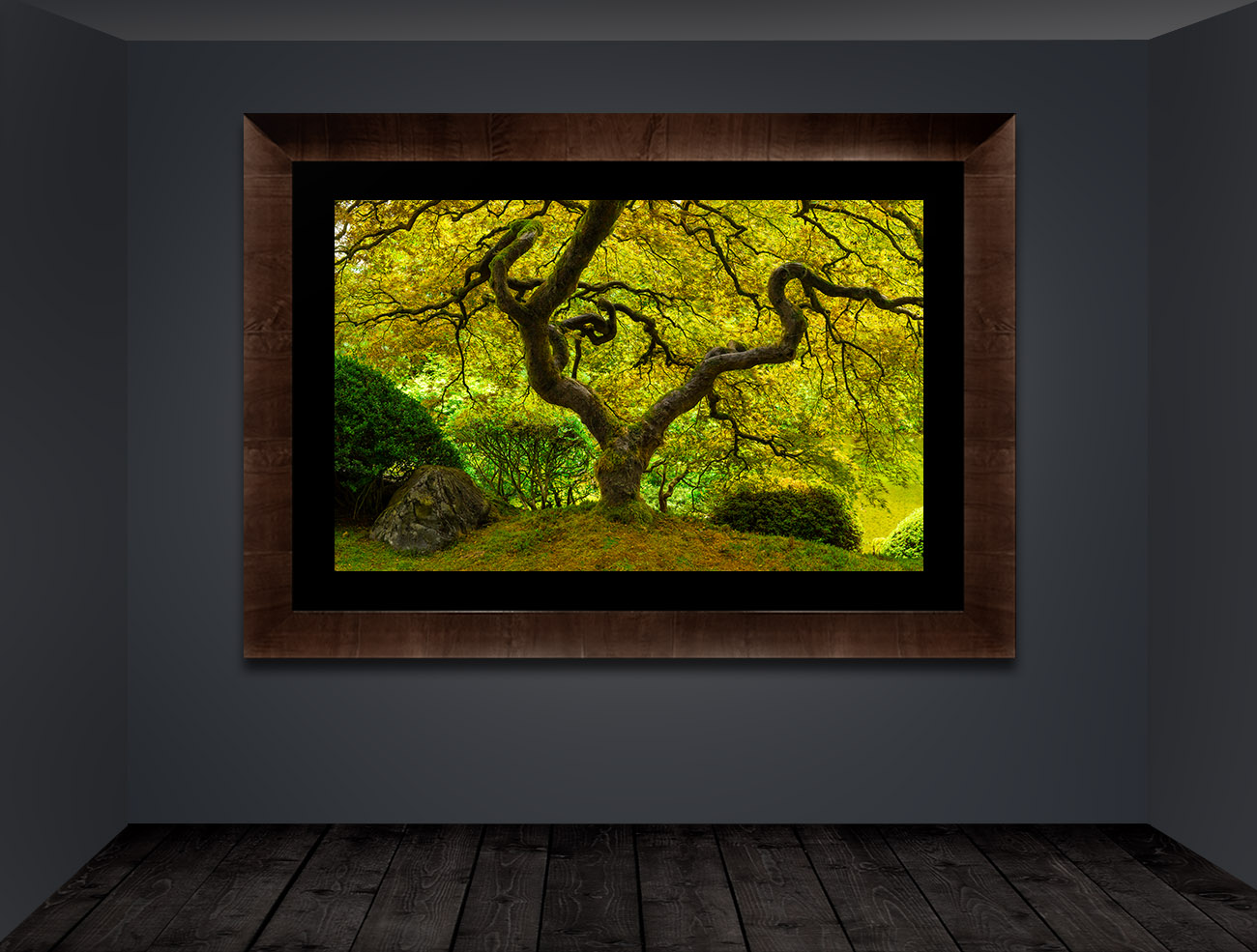 I was always telling my customers who were asking if the print will be reacting to the light intensity that usually prints with lots of red hues are the best for that. That is until I saw this green summer zen print. Green pigment seems to amplify the luminescent properties of the metallic paper and offers a very attractive glow when properly lit.