The glory of Greece – the scene of magical Santorini island
Beautiful festive colors, pink, blue, golden-white brightening every hallway and byway. Colors soft and bright covering the town in a golden glow under a majestic sunset-painted sky. Brushstrokes of heavenly beauty on a canvas that spans the seas. A seamless fusion of man's creation and the glory of nature.
450 Megapixel panorama of the town of Oia, Santorini.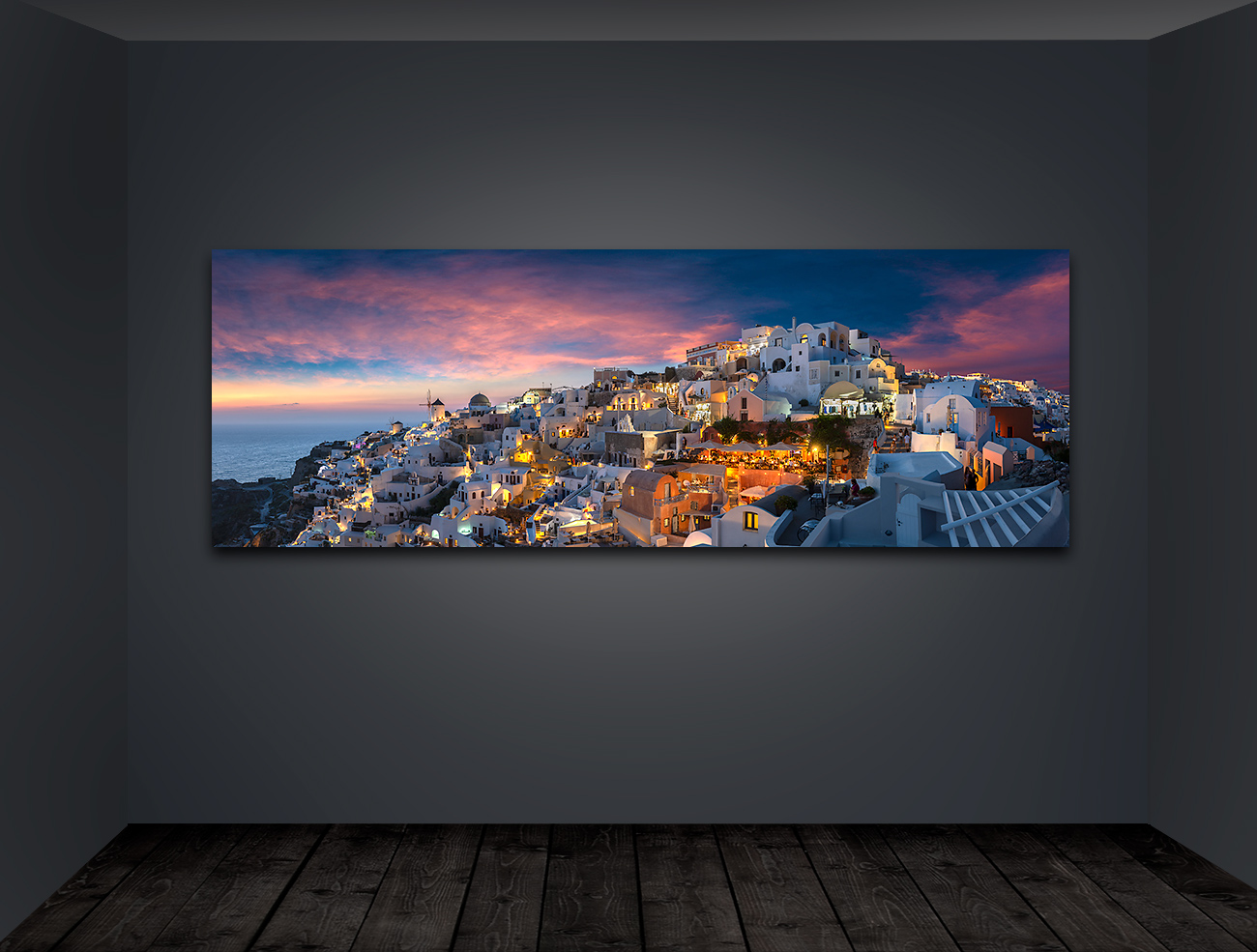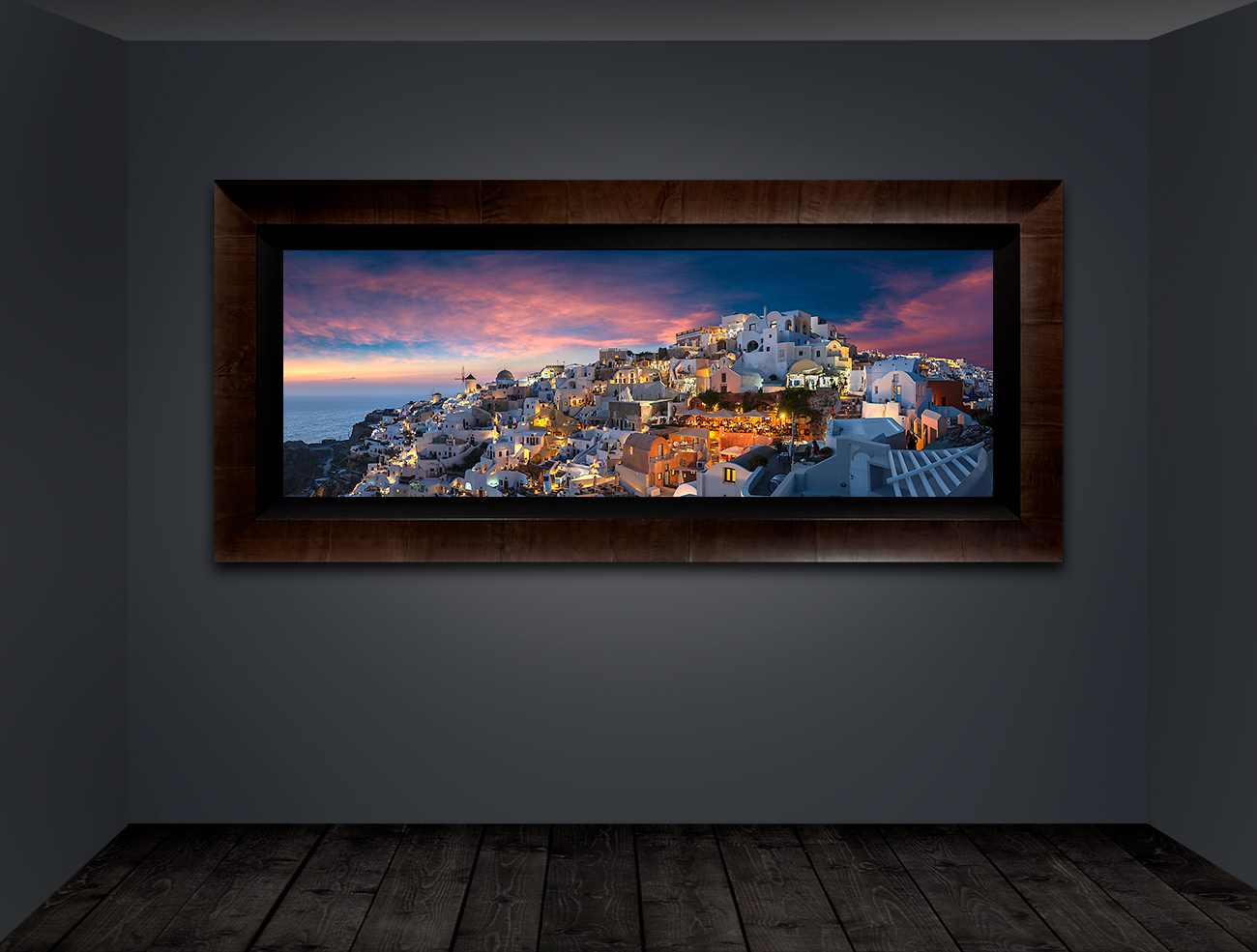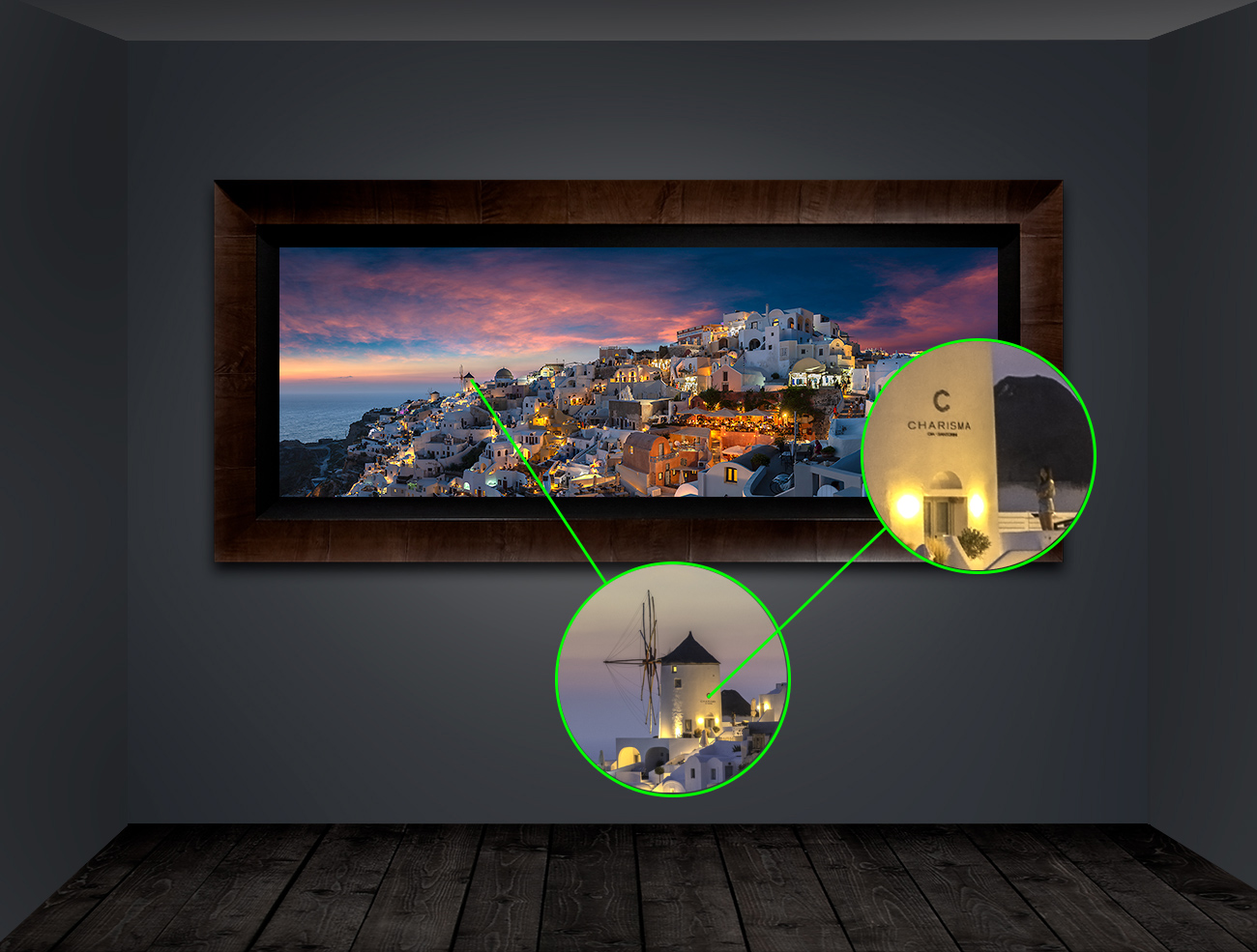 What Options Are There?
Pricing usually depends on size, framing choice, and the popularity of the print. I offer four different finishing options.
– Unmounted Prints
– Acrylic Mounted Prints (for framing locally)
– Frameless Museum Mount Ready to Display
– Fully Framed Acrylic Mounted Prints
You can find more information on ordering the prints on my Sales Options page.