Exploring the Breathtaking Beauty of Australia's Great Ocean Road
Australia is renowned for its breathtaking natural wonders, and among the most celebrated road trips in the country is the Great Ocean Road. Spanning the southeastern coast of Victoria, this remarkable coastal drive seamlessly combines an array of awe-inspiring landscapes, pristine beaches, rugged cliffs, and distinctive rock formations. Embarking on this unforgettable journey promises to immerse you in some of Australia's most captivating scenery, creating cherished memories that will endure a lifetime. So, let's embark on a captivating exploration of the wonders that await along the Great Ocean Road, as we unveil its must-see attractions.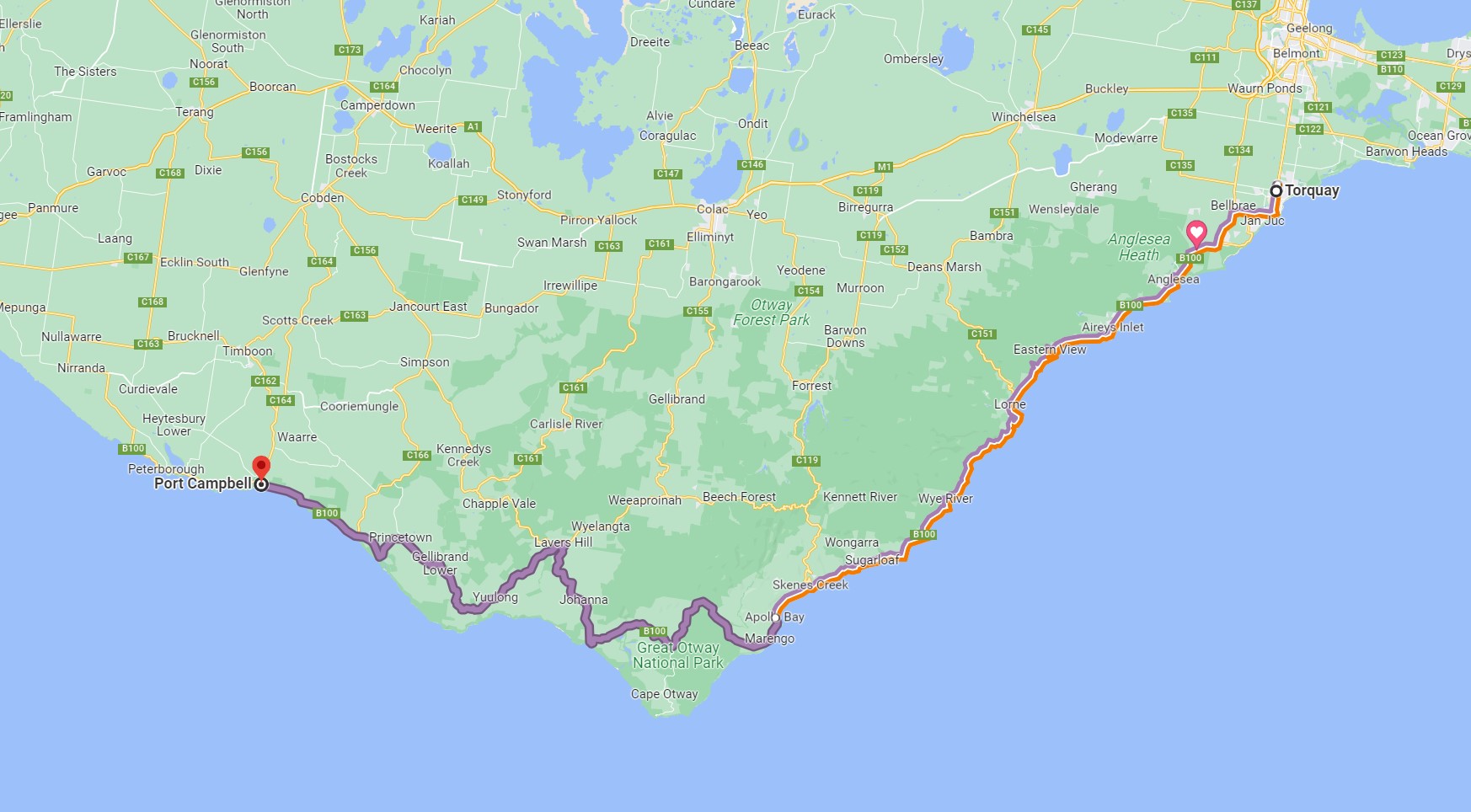 A Scenic Drive Like No Other
The Great Ocean Road stretches over 243 kilometres (150 miles), beginning at Torquay and ending at Allansford near Warrnambool. The road itself is an engineering marvel, hugging the coastline and offering panoramic views of the Southern Ocean. As you wind your way along the curving road, be prepared to encounter stunning vistas at every turn. From golden beaches to lush rainforests, the drive is a sensory delight that will leave you in awe of nature's grandeur.
The Twelve Apostles
One of the highlights of the Great Ocean Road is undoubtedly the Twelve Apostles. These towering limestone stacks rise majestically from the Southern Ocean, standing as a testament to the power of erosion. Witnessing the sunrise or sunset at this iconic location is a truly awe-inspiring experience. While the name suggests twelve formations, only eight remain today due to natural erosion. Nonetheless, their beauty and grandeur continue to captivate visitors from around the world.
Loch Ard Gorge
Located near Port Campbell, Loch Ard Gorge is a site steeped in history and natural beauty. Named after a shipwreck in 1878, this dramatic gorge is surrounded by towering cliffs and turquoise waters. Take a stroll along the sandy beach and explore the area's fascinating maritime history. The nearby Island Archway and Razorback rock formations are also worth exploring, offering incredible photo opportunities.
The Otways Rainforest
Escape the coastal vistas for a while and venture into the enchanting Otways Rainforest. Located in the Great Otway National Park, this ancient rainforest boasts tall trees, fern gullies, and sparkling waterfalls. Immerse yourself in the serenity of this lush green paradise as you hike along its scenic trails. Be sure to visit the Maits Rest Rainforest Walk, where you can marvel at the towering trees and listen to the sounds of nature.
Bells Beach
For surf enthusiasts, a visit to Bells Beach is a must. Renowned as one of Australia's premier surfing destinations, this famous beach hosts the annual Rip Curl Pro surfing competition. Even if you're not catching the waves yourself, the powerful swells and dramatic cliffs make it a captivating spot to admire the skill and courage of the surfers tackling the waves.
Grampians National Park
Just a short detour from the Great Ocean Road, you'll discover the majestic Grampians National Park—a true haven for outdoor enthusiasts and nature lovers alike. Renowned for its rugged mountain ranges, breathtaking waterfalls, and abundant wildlife, this park seamlessly blends adventure with tranquillity. So, lace up your hiking boots and set off on one of the park's numerous scenic trails. The popular Pinnacle Walk, for instance, treats hikers to panoramic views of the surrounding landscapes, leaving them in awe. While exploring, keep a keen eye out for the diverse array of wildlife that call this area home, including kangaroos, wallabies, and a vibrant assortment of bird species.
For those seeking an adrenaline rush, the Grampians also boast impressive sandstone cliffs with an array of challenging routes, perfect for rock climbing enthusiasts. And when it's time to take a break, make sure to visit Halls Gap, the gateway to the park. Here, you'll find visitor information centers to enhance your understanding of the area, comfortable accommodation options to rest and recharge, and charming cafes where you can savour delicious treats and refuel after an exhilarating day of exploration.
The Great Ocean Road is a journey that epitomizes the natural beauty of Australia. From stunning coastal panoramas to ancient rainforests, the road offers a diverse range of landscapes that will leave you breathless. Whether you embark on a day trip or choose to explore at a leisurely pace, the Great Ocean Road promises an unforgettable experience. So, pack your bags, hit the road, and immerse yourself in the awe-inspiring wonders of this iconic Australian destination.