Las Vegas Art Galleries
Las Vegas is one of the centers of the fine art scene with many fine art galleries worth visiting. To make your life of browsing and categorizing the galleries by the type of art easier I have listed some of the most interesting places to visit using your next stay.
The Best Ten Art Galleries in Vegas (in no particular order)
Natural Wonders Gallery
Three famous artists of photography have joined forces and opened an art gallery in the Post Industrial Commerce center in Vegas. Art Wolfe, Robert B. Park, and Robert Rotella, all prominent names in photography offer their limited edition prints here.

Kush Fine Art Gallery
Art by Vladimir Kush is most often compared to that of Salvador Dali. Fantasmagory depicted on his canvases and in works of sculpture look like it was taken straight from a lucid dream and thrown onto a canvas. Most of the works are available as numbered reproductions of hand-painted artworks. If you however fancy owning an original and are lucky to afford one you can enquire about your options with gallery staff.
William Carr Gallery
Located at Palazzo Grand Hotel Shoppers the gallery offers a premium large-format fine art landscape photography by William Carr. The gallery offers limited edition acrylic-mounted prints and just visiting the gallery will surely make time fly. The viewing hall is well-appointed and tastefully designed.  If you are looking for a premium piece of photography the impressive collection of masterfully taken vibrant images from all over the world won't disappoint.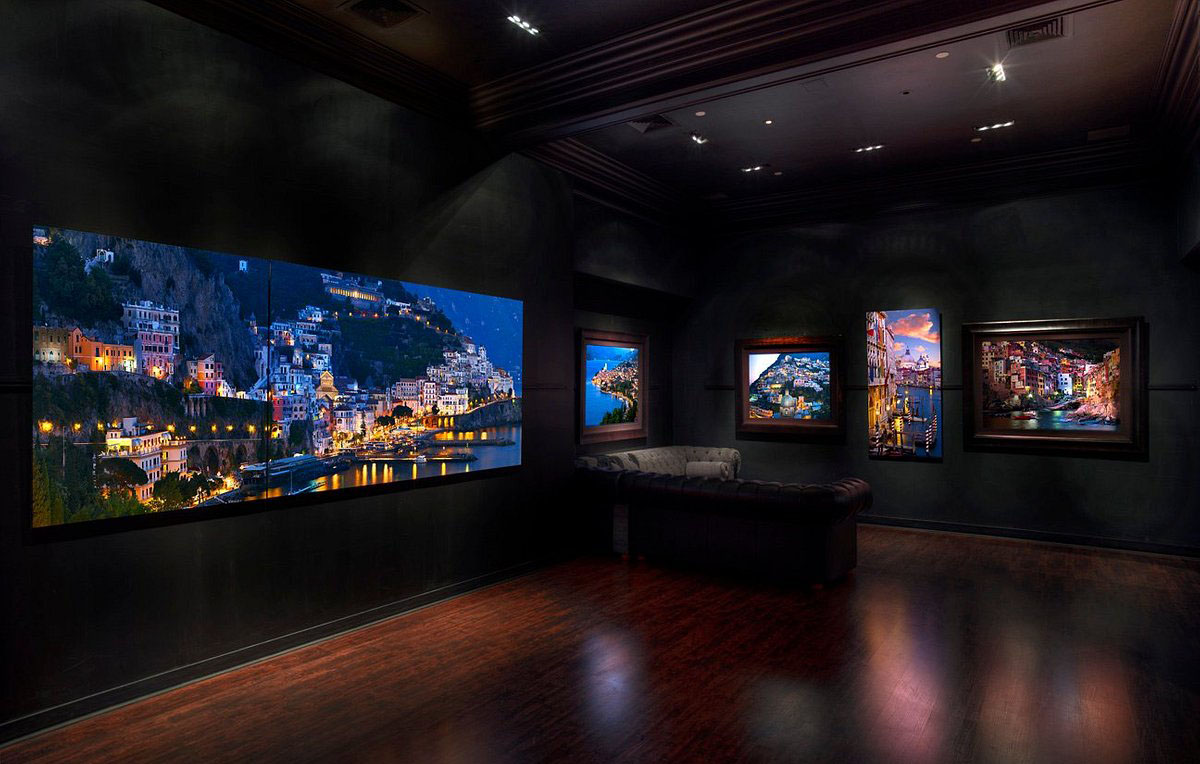 Martin Lawrence Gallery
The Martin Lawrence Gallery located at The Forum Shops at Caesars is certainly catering to serious buyers. The gallery hosts a unique collection of original works by world-famous artists. Some of the names you can see there are – Pablo Picasso, Marc Chagall, Andy Warhol, Keith Haring, Erté, Joan Miró, and more. Even if you don't have a budget for a serious purchase it is nevertheless still worth the visit. It surely is very educational to see these famous works of art up close. It helps to read up on the artist's life story to further enhance the experience.
National Geographic Art Gallery
Undoubtedly another great destination to visit if you are a fan of fine art photography. The genres span between Landscape and Nature to Wildlife and World Culture. The exposition will certainly offer you a great deal of viewing pleasure.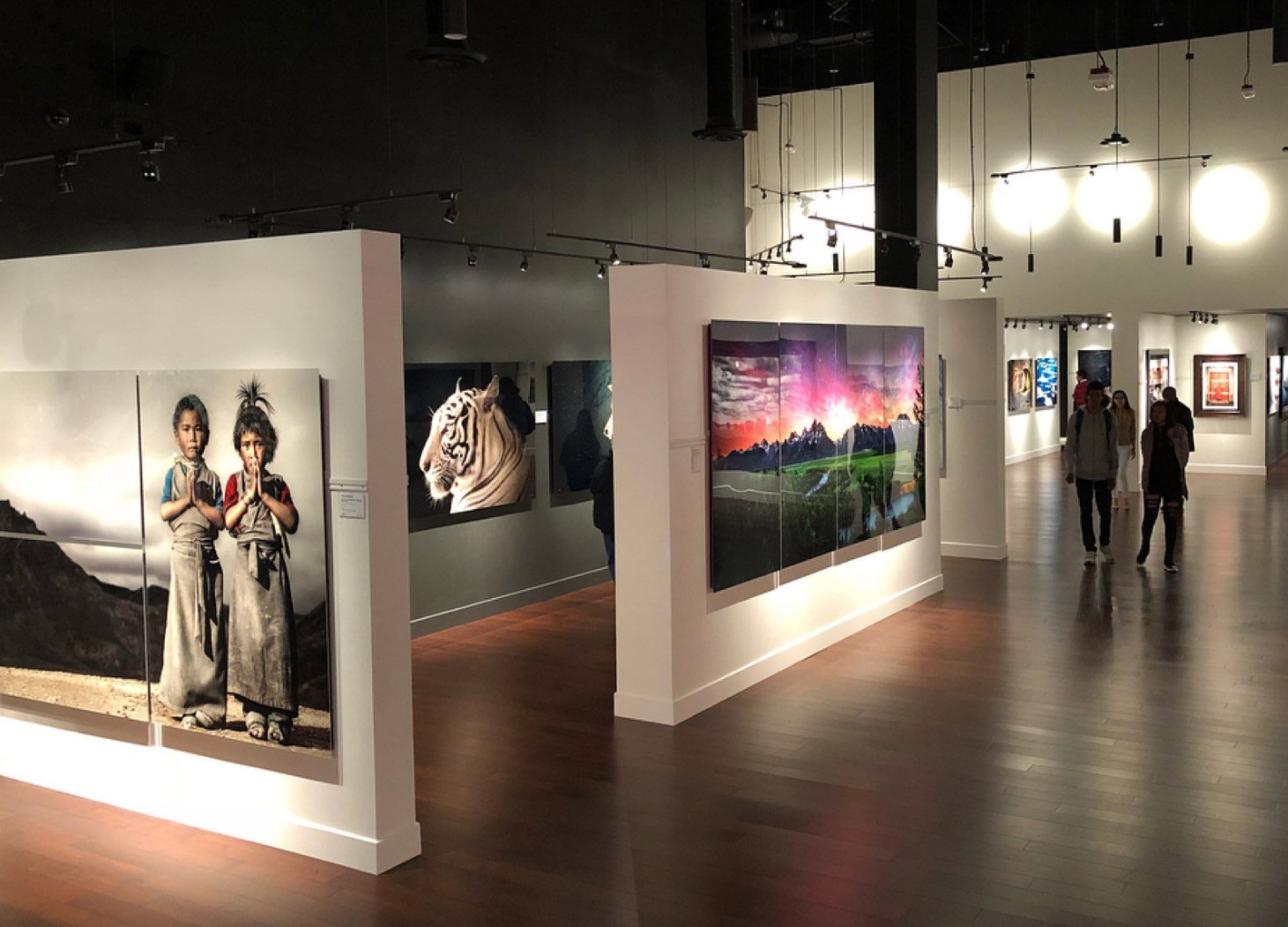 Rodney Lough Jr. – Wilderness Collections Gallery
Yet another awesome fine art photography gallery to visit. Rodney Lough Jr. has a passion for nature photography. This passion streams on viewers from each of his stunning images. Rodney's style is indeed pure unaltered photography with minimal post-processing. Which in our day and age is a rarity on its own.
LIK Fine Art Caesars
Boldly standing atop the exclusive Forum Shops at this Romanesque hot spot, LIK Fine Art Caesars leads the charge in fine art prestige. Favourably located near the front entrance, adjacent to the Las Vegas Strip, this is Peter Lik's first fine art gallery on the Las Vegas Strip. Over 2,000 square feet of space features vast landscape images. Peter's art gallery in Las Vegas provides an inspiring look into the natural world, a place in which many of us could benefit from spending more time. You can find this gallery at 3500 Las Vegas Blvd S, Ste T-10. The Forum Shops At Caesars. Las Vegas.
LIK Fine Art Venetian
Located among the Grand Canal Shoppes in The Venetian, Peter Lik's gallery of fine art is well suited for the contemporary, high-end environment of retail outlets and cafes. Step through the classically arched entrance into over 4,000 square feet of timeless landscape fascination, from images of glowing sunsets to towering skyscrapers. Whether you arrive by gondola or on foot, LIK Fine Art Venetian will enchant you with the classic charm of Northern Italy. You can find this gallery at 3377 Las Vegas Blvd S, The Grand Canal Shoppes, Las Vegas.
LIK Fine Art Mandalay
For a true Las Vegas experience, head straight to LIK Fine Art Mandalay. Located on The Strip, this fine art gallery is positioned amongst some of the city's well-known names in luxury. One of the largest and most popular galleries of Peter Lik's work, the space confidently displays landscape images of towering rock formations and ominous night skies. Afterwards, step onto the casino floor or dine at one of many fun and distinctive nearby restaurants. The gallery can be found at The Shoppes at Mandalay Place, 3930 S Las Vegas Blvd Suite 131, Las Vegas.